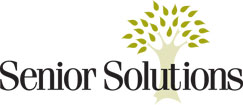 We could not be more proud of these employees and the dedication they have to our residents.
Suawnee, Georgia (PRWEB) May 20, 2013
Senior Solutions Management Group (SSMG), a leading provider of superior quality senior care across the Southeast, today announced that four of its Resident Assistants from several of its Tennessee assisted living communities have received The Caring Heart Award from Alzheimer's Tennessee. Ashley Rawls from Lakewood Place Assisted Living Loudon, Nicole Braden from River Oaks Place in Loudon, Mary Gibson from River Oaks Place in Lenoir City and Meghan McCormick from Wellspring Senior Living in Knoxville all accepted the honorable award at the 15th Annual Caring Hearts Recognition Ceremony in Knoxville, TN on April 25th.
Alzheimer's Tennessee bestows this recognition upon the 'unsung' heroes, or those who go above and beyond caring for those who face dementia. Their peers or supervisors at the communities nominated the four SSMG caregivers who received this admirable award.
"We could not be more proud of these employees and the dedication they have to our residents," said Christina Trentham, Regional Director of Operations, Senior Solutions Management Group. "They have a spiritual gift of unconditional love and compassion for not only our residents, and their families, but any life they touch. They are a model for caregivers and a blessing to our communities."
With numerous communities offering dementia care services, SSMG believes it is imperative that the staff it employs who are compassionate and dedicate to the care they provide. The company prides itself on specially training its caregivers to understand the disease process and adapting to the various needs of residents to enhance the quality of their life. Having four employees recognized by Alzheimer's Tennessee this year underscores SSMG's commitment to excellence in the development of its staff. The company hopes to empower these women to become leaders in the senior care industry among their peers.
About Senior Solutions
Founded by Chris Sides and Todd Barker in 2004, Senior Solutions Management Group specializes in senior living. SSMG works with a comprehensive network of professionals, including home health agencies, medical specialists and hand selected vendors, to provide the highest quality living and care facilities available to senior citizens.
Senior Solutions currently has seven communities in Georgia and Tennessee, including beautiful Antebellum Grove in Warner Robins, GA and River Oaks Place in Lenoir City, TN. Carriage House Inn, located in Shelbyville, TN, offers independent living, as well as programs for assisted living and memory care on a long or short term basis. For more information please visit http://www.ssmgrp.com