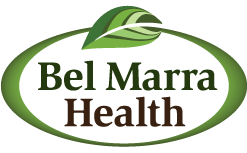 When a person has Alzheimer's disease, there is a long list of symptoms they could experience, and some of them are very vague.
Toronto, ON (PRWEB) May 09, 2014
Bel Marra Health, which offers high-quality, specially formulated vitamins and nutritional supplements, has reported on new research showing that a growing number of Alzheimer's disease patients are being misdiagnosed.
As Bel Marra Health reports in a recent article (http://www.belmarrahealth.com/brain-function/alzheimers-disease-misdiagnosed), statistics show that every 67 seconds, someone in the United States develops Alzheimer's disease. However, Lewy Body Dementia (LBD) is the second-most common form of degenerative dementia in the elderly affecting an estimated 1.3 million people in the U.S.
Medical experts are warning that Alzheimer's and LBD share some of the same symptoms. The problem with this, according to officials with the Lewy Body Dementia Association, is that unlike Alzheimer's disease, patients with undiagnosed LBD could be exposed to medications that can harm them. A misdiagnosis can also delay the management of symptoms that can improve quality of life for people who suffer from LBD, according to Bel Marra.
The association's report, "Caregiver Burden in Lewy Body Dementias," states that nearly 80% of people with LBD received a diagnosis for a different cognitive, movement or psychiatric disorder before ultimately learning they had LBD—50% of the time for those sufferers, the original diagnosis was Alzheimer's.
Spokesperson for Bel Marra Health Dr. Victor Marchione says, "When a person has Alzheimer's disease, there is a long list of symptoms they could experience, and some of them are very vague. Symptoms include forgetfulness, difficulty completing familiar tasks, confusion with time and place, difficulty writing and difficulty understanding visual images. People who suffer from LBD can also experience these same symptoms, prompting the misdiagnosis."
Lewy bodies are tiny deposits of protein in nerve cells. At this point, researchers don't really understand why they appear in the brain or how they lead to dementia. They do know that Lewy bodies are the underlying cause of a number of progressive diseases that impact the brain and nervous system, particularly dementia and Parkinson's disease.
As LBD progresses, many individuals experience hallucinations. They might see animals or objects that aren't really there. They can also have hearing problems. At night, violent movements can be common as well.
When any form of dementia is suspected, the Lewy Body Dementia Association recommends a comprehensive examination.
(SOURCE: Lewy Body Dementia Association, Inc: Caregiver Burden in Lewy Body Dementias, Report, April 2014)
Bel Marra Health is the maker of "Clinical Strength NOx Booster" a high-quality nutritional supplement to help support and maintain healthy circulation. All ingredients are backed with scientific evidence. Every product is tested for safety, quality, and purity at every stage of the manufacturing process. Furthermore, Bel Marra Health products are produced only in Health Canada-approved facilities, going the extra mile to ensure that the company's health-conscious customers are getting top-quality products. For more information on Bel Marra Health, visit http://www.belmarrahealth.com or call 1-866-531-0466.