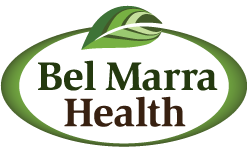 Memories and clarity of mind are held preciously, leading these diseases to invoke fear, often causing people to avoid facing them.
Toronto, ON (PRWEB) June 21, 2013
Bel Marra Health, who offers high-quality, specially formulated vitamins and nutritional supplements, reports on a new study revealing many cases of dementia are not being diagnosed and left untreated.
As Bel Marra Health reports in its article, (http://www.belmarrahealth.com/brain-function/why-are-so-many-dementia-cases-escaping-diagnosis), dementia and Alzheimer's disease are words that the Baby Boomer generation likely feel they've heard enough of, and wish would just go away. Memories and clarity of mind are held preciously, leading these diseases to invoke fear, often causing people to avoid facing them. Recent statistics found that far more people suffer from memory and cognitive deficiencies than are officially diagnosed, meaning that early signs of dementia are a lot more prevalent than generally thought.
The Centers for Disease Control and Prevention (CDC) published a report that a staggering 1 in 8 baby boomers has experienced more issues with their memory and cognitive ability over the past year. In the study, 59,000 American adults over the age of 60 were surveyed about changes in their memory and how it is impacting their ability to function on a daily basis.
The findings are worth a closer look. Almost 13% of those surveyed reported that their memory had declined over the last year, and 35% of those individuals complained that they found performing certain tasks – from household chores to projects at work – increasingly difficult.
The study demands more research, but it does offer insight into why so many cases of Alzheimer's disease and other forms of dementia are being left undiscovered. In fact, it is estimated that a staggering 66% of cases go undiagnosed. It's likely that there is so much stigma surrounding Alzheimer's disease and dementia that people choose to stay silent. Instead of sharing concerns about changes in their health with their health care providers, they elect to ignore their symptoms.
Because dementia is caused by different issues, some of which are reversible, this trend of silence has to be broken. It is encouraged to get people who have increased difficulty with memory and cognitive issues to turn to a doctor who can investigate potential causes and solutions.
Cognitive decline can include changes to a person's memory, attention span, ability to learn, and language capabilities. One of the first warning signs of cognitive impairment is a decline in memory, particularly regarding recent events. Some individuals who have mild cognitive impairment develop Alzheimer's disease, while others can be treated and recover. In either case, it's important to be aware of the warning signs. Apart from a weakened memory, other early signs of dementia include confusion, a change in personality, apathy and withdrawal, and diminished ability to do everyday tasks.
An early diagnosis is fundamental. A doctor may find that a certain condition that is fully treatable, or may confirm the presence of dementia or Alzheimer's disease. Whatever the case may be, the best thing that can be done is to ensure a proper diagnosis, up-to-date information, and a therapeutic action plan that can significantly improve quality of life.
(SOURCE: "Self-Reported Increased Confusion or Memory Loss and Associated Functional Difficulties Among Adults Aged ≥60 Years - 21 States, 2011." Centers for Disease Control and Prevention. N.p., 10 May 2013. Web.)
Bel Marra Health is the maker of "The Smart Pill," a high-quality nutritional supplement that supports concentration and clearer thinking, improves memory, and supports healthy mood. All ingredients are backed with scientific evidence. Every product is tested for safety, quality, and purity at every stage of the manufacturing process. Furthermore, Bel Marra Health products are produced only in Health Canada approved facilities, going the extra mile to ensure that our health-conscious customers are getting top quality products. For more information on Bel Marra Health visit http://www.belmarrahealth.com or call 1-866-531-0466.