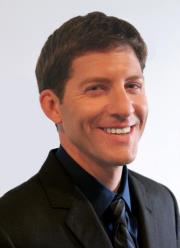 Los Angeles, CA (PRWEB) July 19, 2012
In order for their marketing to be effective, entrepreneurs need to target the specific customers (and potential customers) who will produce the best results for their business. This is according to Dave Lavinsky, President and co-founder of leading entrepreneurial firm, Growthink Inc.
"No company, no matter how big their budget, can afford to spend precious marketing dollars on too wide of a group of people. You just can't be everything to everyone," said Lavinsky.
However, Lavinsky believes that entrepreneurs can create fast and cost-effective growth by identifying their core customers and focusing all marketing activities on them - attracting them, selling to them, and providing the right customer support and retention.
"This doesn't necessarily mean to focus on customers who buy the most, though that is the most important criteria in a top customer. There are also the "Influencers" who are the most vocal or respected, and spread the word about you to others - very valuable, even if they don't buy more than other customers."
To identify top customers, Lavinsky advises business owners to look at sales receipts or customer information to see who has made the most purchases, or the largest dollar amounts. And then to sort out the 20% of customers who have bought the most over time, and that is then the target group to which a business will want to focus their marketing efforts on.
Lavinsky goes onto advise business owners to gather whatever other information they have about these customers and see what they have in common.
"While every customer is different, you'll notice there are certain trends and common characteristics among your target customers," he said.
According to Lavinsky, the easiest and most important information to gather is their basic demographic information.
This includes basic facts:

Age
Race
Gender
City/Zip Code
And also some less apparent information:
Income
Occupation
Marital status
Children
Lavinsky uses an example to describe how a business can use customer demographics for highly targeted marketing campaigns.
"Suppose you're going through your list of top customers and find that the majority are married women in their thirties who live within 5 miles of your store," said Lavinsky.
According to Lavinsky, this information could be used in the following ways:
1. "Running ads on Facebook that only appear for women, age 30-39, within your city or town. By knowing this information you won't have to pay for clicks and traffic from people who are less likely to buy."
2. "Using signs, flyers, or some other kind of print advertising just within the 5-mile radius of your store."
3. "Running an offer that specifically appeals to younger married women; for example, an offer to bring in one's husband and receive a discount, if this is applicable to what you do."
4. "Selecting photos for your ads of people who closely match your target customers."
5. "Using direct mail to target potential customers. Chances are the 5-mile radius around your store is all in 1-2 zip codes. This information is very helpful if you're doing a direct mail promotion. Why spend $.50-$1.00 or more per person if they're not as likely to respond, purchase, or love you?"
6. "Finding out where these women congregate and then going there or sponsoring and event. For example, if you determine that most of your target customers belong to the local PTA (Parent Teacher Association), sponsor a PTA meeting or event."
7. "Designing your store's appearance and layout with these women in mind. Your store would probably be colorful, aesthetically pleasing, and perhaps "hipper" and less formal than if most of your visitors were Baby Boomers."
8. "Conducting research to learn what has been discovered about these women's preferences. Did you know there have been tests showing that women prefer ovals over squares, or purple over red? This information would be very useful when creating a logo, designing your store's outside and inside, and all of your promotional materials."
According to Lavinsky, the sheer volume of ways that this information is used is the reason why big companies spend a lot of money on market research and surveys, and ask this information of customers when they buy online. "The more you know about them, the better marketing decisions you can make," he said.
To help businesses gather this information for themselves, Lavinsky advises entrepreneurs to start with what they know.
If a business is interacting with customers face-to-face, then they know their gender and can guess their ages. The sales receipts will probably reveal customer addresses for the city and zip code. Information from business cards and memory can then be put on file as a more formal profile is established.
"Then, start collecting their information" says Lavinsky. "The best way to do this is to ask for it! Have a jar on your counter for business cards and a drawing/raffle. Or hand them a short survey form to fill out with 5-8 questions."
Lavinsky also suggests to use online surveys with SurveyMonkey, SurveyGizmo, or Zoomerang, and then promote the web address where people can fill it out.
"Then take your findings and summarize them on one page, for easy reference," says Lavinsky. "Make this profile a quick snapshot to reference that will represent them, rather than going about your marketing haphazardly, or in a less focused manner."
According to Lavinsky, executing these ideas will shed light on exactly whom the company is working hard to serve, and will aid the entrepreneur in their efforts to find more of them and treat them the way they want to be treated.
"Otherwise, it's 'Round peg...meet Square Hole'."
About Growthink
Growthink provides business planning services and training products to help entrepreneurs start, grow, and successfully exit their businesses. To learn more about Growthink's business plan services, visit http://www.growthink.com/businessplan. To learn more about Growthink's Ultimate Marketing Plan Template, visit http://www.growthink.com/products/marketing-plan