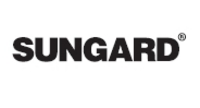 Hong Kong (Vocus) September 16, 2009
Beijing-based Demycar Co. Ltd. will help localize and promote SunGard's Omni solution to organizations seeking employee benefit administration automation in China. Demycar Co. Ltd. is an affiliate of China Railway Construction Corporation, which ranked in the top five of the 225 largest contractors as well as 356th in the top 500 companies world-wide by Fortune magazine in 2008.
China's tremendous economic growth in recent years has led to substantial expansion of the benefit administration industry. SunGard's Omni helps businesses manage pension recordkeeping and administration functionality in the global landscape, and will help contribute to the development of the Chinese enterprise annuity market. Omni provides global, Web-based access to plan participants and sponsors, and automation and reconciliation of trading transactions and benefit disbursements. The solution is available as licensed software, in an application service provider (ASP) environment, or through full-service outsourcing.
Mr. Wei Tongwei, president of Demycar, said, "SunGard's Omni will help organizations in China create greater efficiencies in managing in-house benefit accounts by streamlining and automating their benefit servicing operations. We are pleased to help extend the advantages of the Omni solution to meet the specific benefit administration needs of organizations throughout China."
Kevin Rafferty, president of SunGard's wealth management business, said, "Omni helps businesses capitalize on the trend towards increased asset growth in pension investing worldwide, and we are pleased that Demycar will help provide SunGard with industry expertise and assistance in tailoring the Omni solution to the needs of local and regional firms."
About Demycar
Demycar Co. Ltd. is an IT and network technology company based in Beijing, China, and an affiliate of China Railway Construction Corporation, the fifth largest construction company in the world. The company provides a complete series of chain operations, technology and development expertise, and a specialized team of professionals knowledgeable in the Chinese employer pension market.
About SunGard's Omni
An integrated suite of solutions for retirement plan administration, SunGard's Omni helps mid to large providers launch and maintain retirement products and services customized to their client needs. Administrators use Omni to manage the recordkeeping, trading and reconciliation, check writing and benefit disbursement processes of defined contribution, defined benefit and other contributory schemes worldwide.
About SunGard
SunGard is one of the world's leading software and IT services companies. SunGard serves more than 25,000 customers in more than 70 countries.
SunGard provides software and processing solutions for financial services, higher education and the public sector. SunGard also provides disaster recovery services, managed IT services, information availability consulting services and business continuity management software.
With annual revenue exceeding $5 billion, SunGard is ranked 435 on the Fortune 500 and is the largest privately held business software and services company on the Forbes list of private businesses. Based on information compiled by Datamonitor*, SunGard is the third largest provider of business applications software after Oracle and SAP. Continuity, Insurance & Risk has recognized SunGard as service provider of the year an unprecedented six times. For more information, please visit SunGard at http://www.sungard.com.
*January 2009 Technology Vendors Financial Database Tracker http://www.datamonitor.com
Trademark Information: SunGard, the SunGard logo and Omni are trademarks or registered trademarks of SunGard Data Systems, Inc. or its subsidiaries in the U.S. and other countries. All other trade names are trademarks or registered trademarks of their respective holders.
###