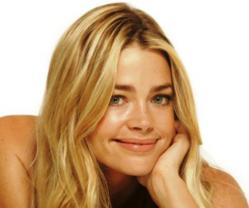 We've made it easy for people to join this effort using a simple online tool
Chicago, Illinois (PRWEB) March 08, 2012
The Kidney Cancer Association (KCA) asks the public for help in creating greater awareness of kidney cancer and the need for a cure by asking Congress to designate the month of March as "Kidney Cancer Awareness Month."
"We've made it easy for people to join this effort using a simple online tool," says KCA Chief Executive, Bill Bro, a 22-year kidney cancer survivor.
"It's difficult to break through the clutter during an election year. If we are to get Congress interested in designating the month of March for kidney cancer awareness, it will take an exceptional effort. You'll need to create a short video, call the offices of your elected officials, and notify the local press. If we work together toward this common goal, we can get the job done," Bro adds.
Bro acknowledges that not everyone will be able to create a video, so KCA has created a link to a video about kidney cancer awareness that can be used to inform Congress about renal cancers.
"The American Kidney Cancer Alliance website (http://www.AKCA.us) helps make it simple to communicate with elected officials and your local news media," Bro says. "It takes less than a minute to action on this important initiative."
Actress Denise Richards, starring in Spike TV's hit series, "Blue Mountain State," is helping KCA to create greater awareness of the disease, as well a helping with fundraising for research, education, and advocacy by donating 100% of the sales proceeds of her popular ShoeDazzle.com designer shoe to KCA. Richards lost her mother to kidney cancer in 2007.
KCA reaches more than 70,000 people in 102 countries and was founded in 1990 by a small group of patients, including Eugene P. Schonfeld, Ph.D., and medical doctors in Chicago, Illinois. It is a nonprofit charity incorporated in the State of Illinois. It has also been designated as a tax exempt organization under Section 501(c)(3) of the U.S. Internal Revenue Service code. Donations to the Association are tax deductible.