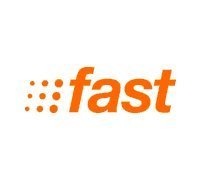 Search has become mission-critical for classifieds sites as it drives more return users and increases the time each user spends at the sites
Oslo, Norway, and Copenhagen, Denmark (Vocus) February 7, 2008
Fast Search & Transfer™ (OSEAX: FAST.OL) (FAST™), the leading global provider of search technologies, today announced that yet another of Denmark's job portals, OFiR (http://www.ofir.dk ), has gone live with its search functionality powered by the award-winning FAST Enterprise Search Platform (FAST ESP™).
OFiR was one of Denmark's first companies built up exclusively on eBusiness, and since their startup in 1995 they have established a strong position on the market for Internet-based classified job ads. OFiR offers national marketplaces for job ads and CV services. The recruitment service in the job network is the third largest and most used jobsite in Denmark, and the OFiR portal is one of the most visited Danish websites, with more than 775,000 visits each month.
OFiR wanted to offer their job seekers an enhanced user experience by improving the search on the portal. They wanted a new search solution that would offer better relevancy and navigation to their users, thereby improving user satisfaction, increasing time users spend browsing the site for job opportunities as well as increasing the number of users returning to the site.
"We are pleased to offer our job seekers an enhanced user experience," said Jan Lundsgaard, Sales Director of OFiR. "The new search solution has allowed us to offer a better service to our users, and we are expecting to see more traffic on the site as a result of this."
The new search experience allows for fast and relevant results with 90 percent of the queries served within 30 milliseconds to the user. One of the special features the newly implemented search functionality allows is the mapping of job location into a taxonomy of zip codes to allow for hits in closely linked geographical areas. When the job seekers are searching for a job in a certain county, they get hits for jobs located in all zip codes in that county even though county name is not mentioned in the ads. This allows for a richer user experience with more options to select from.
"Search has become mission-critical for classifieds sites as it drives more return users and increases the time each user spends at the sites," commented Göran Karlsson, Vice President Strategic Accounts at FAST. "The result for companies like OFiR is obvious -- search essentially improves user stickiness and drives revenue for the company, and is consequently central for their operations."
FAST powers several of the leading job sites globally, among them the several leading job sites in Europe as well as the largest US job site Careerbuilder (http://www.careerbuilder.com), the largest Australian job site Seek (http://www.seek.com.au) and the leading job site Recruit (http://www.recruit.co.jp) in Japan.
About FAST
FAST is the leading global provider of enterprise search technologies and solutions that are behind the scenes at the world's most innovative companies. FAST's flexible and scalable enterprise search platform (FAST ESP) elevates an organization's search capabilities, connecting people to relevant information, regardless of format or where that information resides. This drives revenues and reduces total cost of ownership by effectively leveraging IT infrastructure. FAST's solutions are used by more than 2,600 global customers and partners, including America Online (AOL), Cardinal Health, CareerBuilder.com, CIGNA, CNET, Dell, Factiva, Fidelity Investments, Findexa, IBM, Knight Ridder, LexisNexis, Overture, Rakuten, Reed Elsevier, Reuters, Sensis, Stellent, Tenet Healthcare, Thomas Industrial Networks, T-Online, US Army, Virgilio (Telecom Italia), and Wanadoo.
FAST is headquartered in Norway and is publicly traded under the ticker symbol 'FAST' on the Oslo Stock Exchange. The FAST Group operates globally with presence in Europe, the United States, Asia Pacific, Australia, South America, and the Middle East. For further information about FAST, please visit http://www.fastsearch.com.
© 2008 Fast Search & Transfer ASA - Fast Search & Transfer, FAST, Adaptive Information Warehouse, AIW, AdMomentum, Impulse and Hubway are trademarks of Fast Search & Transfer ASA. The FAST logo, FAST ESP, FAST InStream, FAST InPerspective, FAST ProPublish, FAST Contextual Insight and FAST Unity are registered trademarks of Fast Search & Transfer ASA. All rights reserved.
# # #