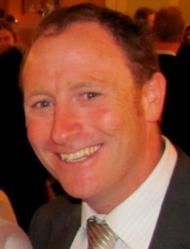 Each individual case needs to be treated on its merits but the formulation of a trust, for example, may help some to alleviate the risk.
Sydney, Australia (PRWEB) December 23, 2011
Under current legislation, there has been a noticeable rise in the claims against estates. Dennis Danaher, solicitor and director of Victoria firm Danaher Legal, weighs in on the matter and states that the increase can be attributed to two factors; the first concerns the fact that claims against estates can be settled at mediation so long as the estate meets the cost, while the second reason pertains to cost against claimants not being awarded in such matters. According to Mr. Danaher, these result in claimants often taking the view that they have nothing to lose in making a claim against an estate. In turn, the lawyer has now started working with clients to protect their estate from people who may take advantage of the law.
"This provides a scenario where a long lost family member, for example, who has not been in contact for many years, may actually decide to dispute the will, knowing full well they are in a position where they will not be left out of pocket," the lawyer elaborates. Having diminished the usual concern for legal fees, the law has certainly made it easy for siblings to challenge wills and make claims against estates. Once the court decides a claim for inheritance of will dispute, it usually orders that total legal expenses be paid by the estate.
The frequency with which similar scenarios happen has raised a point of concern. This was recently highlighted in a study on the costs of family disputes over wills. Such cases can swallow up the most disproportionate costs according to the analysis of over 40 Victorian cases. The study defined litigation costs as "disproportionate" when they exceeded more than 25% of the estate in dispute. Of the cases analyzed in the study, 34% in Victoria incurred disproportionate costs. The figures are certainly alarming and that percentage is expected to rise in the absence of an effective deterrent such as money out of the challenger's pocket.
"Basically there is nothing whatsoever, apart from an individual's ethical position, to hinder him from making a claim. In Victoria a claim can only be made against estate assets," Mr. Danaher points out.
It may seem as though the situation has rendered people helpless, with the law having effectively wrenched out of their hands the ability to protect their own estate, but this is not so. In response to the seeming trend of brazen will disputes and claims against estates, Mr. Danaher has begun to include in estate planning preemptive and protective measures in the face of such possibilities. According to the lawyer, all personal circumstances need to be taken into account, but if a person is concerned his estate may be at risk of challenge, there are several strategies that can be employed to limit and possibly deny this occurring.
"Each individual case needs to be treated on its merits but the formulation of a trust, for example, may help some to alleviate the risk," Mr. Danaher recently disclosed in an interview. As his practice specializes in estate planning among other things, his clients have the distinct advantage of tapping his expertise in matters pertaining to claims against estates. They can now also benefit from the proactive stance the lawyer has adopted in anticipation of potential steps of people who abuse the law.
Having estate planning in order to protect it from unjust claims contributes greatly to a person's peace of mind, and this is just what Dennis Danaher and his associates offer with the legal service they provide.
###