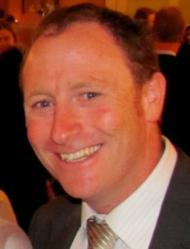 Recently we have been instrumental in a Business Sale Agreement in relation to a $22 million commercial property development that involved significant tax issues
Melbourne (PRWEB) February 19, 2013
Dennis Danaher, Solicitor and Director of Danaher Legal, has announced the expansion of the firm, with the appointment of a business law specialist and several major new client projects.
"We are delighted to have added Peter Moore and Helen Anderson to the Danaher Legal team of professionals," said Mr Danaher. "Peter is an Accredited Law Specialist with over 30 years experience and, together with Helen, they add a new dimension to the quality services we offer our clients."
The firm's commitment to delivering professional legal services at fair and reasonable rates has been recognised by its nomination in the Small Business Awards for February 2013 by Melbourne radio station 3AW. The winner is expected to be announced at the end of the month.
Danaher Legal is known for its expertise in estate and business succession planning, but it is in the area of commercial and corporate law that most of its expansion has occurred.
"Recently we have been instrumental in a Business Sale Agreement in relation to a $22 million commercial property development that involved significant tax issues," said Mr Danaher.
"And a current multi-faceted project that involves the sale and purchase of a multimillion dollar business" he continued. "It includes advising our client on industrial land leasing issues, employee contracts, business sale agreements, GST and duty, supply agreements, financing and licensing arrangements."
It is the growth of this part of the Danaher Legal business that Mr Moore's considerable expertise will be invaluable believes Mr Danaher.
"There are often complex elements to commercial and commercial law, and by having someone of Peter's calibre on board, we are in an ideal position to deliver the high level of advice that our client's expect of Danaher Legal," he said.
For more information about the Danaher Legal Practice expansion, visit http://www.danherlegal.com.au
About Danaher Legal
Danaher Legal is a Hawthorn, Melbourne, based law firm that provides a comprehensive suite of services for both individuals and businesses. Its services include estate planning, asset protection, Enduring and Company Power of Attorneys, intellectual property, corporate and commercial law.
The advice that Danaher Legal offers is practical, commercial and focussed on improving the overall position of its clients. It prides itself on offering city firm experience at non-city firm rates.
The firm's Director and Principal Solicitor is Dennis Danaher.
About Dennis Danaher, Solicitor
Dennis Danaher is the director of Danaher Legal. He has practised law since 1999. Having travelled and lived overseas and worked in different industries Mr Danaher has a full appreciation of the legal and commercial issues that his clients face on a daily basis.
For more information about Mr Danaher and Danaher Legal Practice visit http://www.dennisdanahersolicitor.com.au or http://www.danaherlegal.com.au