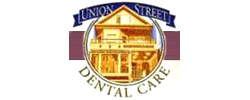 We always tell our patients, brush correctly three times a day and floss at least as often as you wash your armpits
San Francisco, CA (Vocus/PRWEB) July 22, 2011
As scary as it sounds, millions of bacteria enter the mouth every day. When a person eats, drinks, kisses, swims, even brush their teeth….in they go. These are reasons one must wash their vegetables, fruits and meats before cooking and clean and change their toothbrush regularly. Union Street Dental Care says that although the mouth will never be completely bacteria-free, it is important to keep the level of bacteria as low as possible to reduce the risk of bacterial infections and emergency dentist visits.
"We always tell our patients, brush correctly three times a day and floss at least as often as you wash your armpits," said Dr. Stanley Dintcho of Union Street Dental. "That means at the very least once per day, preferable before going to sleep."
It is important to mention that bacteria are living organisms. They eat and produce waste products. It is usually the waste products that irritate the body the most. In the mouth, these are strong acids. There are many different breeds of bacteria and, therefore, varying levels of harm. These acids are the chemical that burns holes into teeth enamel which are referred to as cavities. If they are strong enough to penetrate the hardest structure in the body, imagine how they will harm the gums.
As the acids penetrate the gum tissue and any raw sores, the body will react to the infection and try to heal itself in a couple different ways. It will first try to repair the tissue as it would a cut on a finger, with red and white blood cells often eliciting a swelling and redness. This is known as Gingivitis.
The amount of time the body gives to heal itself varies depending upon genetic factors, stress, nutrition, immune and system strength. The body can also send "receptor" cells to get identification of the "foreign matter" that has invaded.
The Bacteria have a cell wall that is made with a matrix of collagen, so the receptor cells report this information to the brain, which then sends a command to produce a chemical, an enzyme called collagenase, and deposit it in the sulcus where the bacteria are. This gets rid of some bacteria, but so many people have periodontal disease which persists for years. Periodontal Disease is a permanent loss of the attaching supportive structures for the teeth.
Periodontal Disease will be noticeable when the gums are measured during a periodontal examination. A shallow measurement of one to three millimeters is ideal. If measurements of four millimeters or above are detected it will be important to identify the source of the problem.
When diagnosed with the disease, patients have two choices: do nothing or do something about it. If they opt for the "do nothing" route, two things could happen. One is loss of teeth and the other is a risk of heart disease, atherosclerosis (hardening of the arteries), stroke, premature birth, low birth weight, or complications of diabetes. If they decide to "do something," the good news is that Periodontal Disease is treatable.
It has been found that the infection is much like any other (strep throat, conjunctivitis and bronchitis). With a new brushing and flossing method, there can be success at fighting the disease. In some cases, with advanced San Francisco Periodontitis, Laser Gum Therapy may be recommended.
Union Street Dental Care is located at 2250 Union Street in San Francisco. They can be reached at (415) 692-7685. They offer 24-hour emergency dentist services.
About Union Street Dental Care
People come from all over to Union Street Dental Care to receive one of their many services, including emergency dental care, laser teeth whitening, gum disease treatment, and cosmetic dentistry at their local San Francisco dental office. For more than 35 years Dr. Stanley Dintcho has been practicing dental care and a consultative style of dentistry known as the Dintcho Method which keeps patients coming back and the media seeking interviews.
###