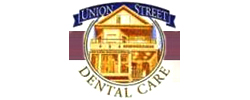 It is the doctor's professional duty to provide the patient with what they think is needed or necessary
San Francisco, CA (PRWEB) December 01, 2011
When patients go to a dental clinic, whether for a scheduled cleaning or emergency dental care, they are advised or given treatments based on the doctor's examination and assessment of the patient's oral health. More often than not, the recommendations are far more than what patients are expecting, and they are asked to make decisions right there and then. This is where the misconception steps in. A lot of people see these recommendations as a sales pitch – a way for the doctor to offer his latest product or service.
The recommendations a dentist provides are just that — recommendations. The patient can always say no, but it would be unethical for a doctor not to inform the patients of what they need.
"It is the doctor's professional duty to provide the patient with what they think is needed or necessary," says Dr. Stanley Dintcho of Union Street Dental Care.
Several misconceptions involve someone thinking they do not need a dentist when they really do. There is a common myth that if someone is feeling pain in their teeth that they simply need to apply an aspirin to the offending tooth and it will take away the pain. This may or may not take away the pain, but it could likely cause another problem, a sore bump where the aspirin has been placed. The best course of action in these cases is to simply take a pain killer as usual, by swallowing it. Of course, this is just a temporary solution because when the pain killer runs its course, the pain returns.
Another misconception is if a person has no tooth pain, they have no need to visit a dentist. But consider this the "silent killer" for teeth. Often times tooth decay or gum disease do not show any warning signs until it is too late and the tooth, or teeth, cannot be saved. This is why it is so important to have annual or semi-annual check-ups by a qualified dentist, such as those at the Union Street Dental Clinic.
The final, and most important, misconception is that it is scary to go to the dentist. This is far from the case. Union Street Dental Care understands that it can be a challenge for some people to come into their office, particularly if they have never been to a dentist or have not had their teeth examined for a very long time. There will be no long lectures by the dentist, they are just there to provide you with relief or some preventive measures. The experience and highly trained staff will make patients of all ages comfortable and make them feel at home.
For more information on Union Street Dental Care, call 415-692-7685 or visit http://www.unionstreetdentalcare.com. Union Street Dental Care is located at 2250 Union St., San Francisco, CA 94123.
About Union Street Dental Care
Located in the heart of San Francisco, Union Street Dental Care has been dedicated to quality service for more than 39 years. They offer a full range of dental services and are ready for any unforeseen problems with its emergency dentist. Union Street guarantees that treatments will be personal, friendly and effective. From a simple cleaning to Laser Periodontal Therapy, each procedure is carried out with the utmost care and attention.
###