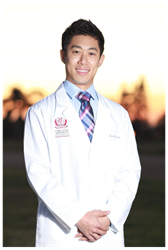 Los Angeles, Calif. (PRWEB) November 19, 2013
Dr. Joe Dentistry of Torrance announces an effort to educate patients on the link between oral health and heart health by promoting regular dental exams and teeth cleanings following the results of a study by the Mailman School of Public Health at Columbia University of New York. While oral health has long been hypothesized as linked to heart health, the new study provides a more direct link than ever before. Since proper dental health requires regular dental exams and teeth cleanings by a dentist, Dr. Joe Dentistry is encouraging all patients to schedule an appointment.
As part of promoting heart health through proper dental hygiene, Dr. Joe Dentistry offers a range of available office hours. Many of the same people at risk for heart problems are also in danger of gum disease. Frequently due to financial and time constrains, they are unable to attend routine dental exams and teeth cleanings. The office opens as early as 6:30 a.m., as late as 8:00 p.m., and offers Sunday hours as well.
As reported by the Columbia University study, improving gum health impedes atherosclerosis, a narrowing of arteries that can lead to heart disease, stroke and even death. The best way to improve gum health is to remain free of gum disease, which is most commonly associated with the buildup of tartar-forming plaque.
Since tartar is not generally removed by brushing and flossing at one's home, Dr. Joe Dentistry is advising their patients in Torrance and surrounding areas to schedule teeth cleanings. Dental exams are also helpful in diagnosing gum disease early, before complications can become more serious.
"This is truly ground-breaking," said Dr. Nigel Carter, chief executive of the British Dental Health Foundation about the study's findings, "The potential link between what goes on in your mouth and the health of your heart has been an intense topic of debate for some time. This research clearly shows the more you improve and maintain your gum health, the less chance there is of developing a potential life-threatening illness."
Dr. Joe Dentistry specializes in offering a patient-first approach to dental care. A simple teeth cleaning or dental exam can create undue stress on patients, so providing a calm environment and effective results is very important to maintaining healthy dental habits. By helping patients to reduce or eliminate instances of gum disease, Dr. Joe Dentistry is also promoting cardiac health as well.
Dr. Joe Dentistry offers both general and cosmetic dentistry to patients in Torrance, Manhattan Beach, Redondo Beach and the surrounding areas. As the Columbia University study shows that reducing gum disease can also help patients reduce the risk of heart disease, the dentistry encourages current and new patients to schedule dental exams and teeth cleanings twice a year.