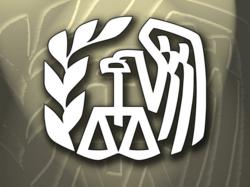 Los Angeles, California (PRWEB) June 28, 2013
Tooth enamel may be more prone to damage than dental patients think. Many news reports besides the May 28, 2013 Science Daily article, "Soda and Illegal Drugs Cause Similar Damage to Teeth: Acids Erode Enamel" (sciencedaily.com/releases/2013/05/130528122505.htm), have focused on a new link between soda and tooth damage. Dr. Kaveh Kanani, a dentist in Woodland Hills, says many factors can be involved in tooth damage, and encourages dental patients to review a list of five reasons for damaged enamel that may necessitate dental work.
1. The Science Daily article did point out one common theme to enamel damage: acid. Staying away from acid, whether in illegal substances or in carbonated beverages, is really the way to keep enamel from wearing away, commented the Woodland Hills dentist. Otherwise, patients may find after a great deal of enamel damage that the cavities have taken over, and dental implant costs are now a necessity instead of an option.
2. Lemon juice can have the same effect. While the Science Daily article only pointed to a very small study of three participants, a CNN article on July 23, 2009 ("Juice, Tea and Energy Drinks Erode Teeth")(edition.cnn.com/2009/HEALTH/07/23/teeth.erosion.drinks/), indicated that both lemon juice and grapefruit juice caused enamel stripping.
3. A lesser-known fruit juice can also cause damage over time. The same CNN article quoted a Journal of Dentistry study showing that orange juice could lessen the hardness of enamel by a surprisingly high number: 84%. Orange juice has less acidity than either lemon or grapefruit juice, and often more balancing factors such as added calcium, but it still pays to be cautious about its acidic effects.
4. A study done by the College of Dentistry at the University of Iowa found a link between popular energy and sport drinks (Red Bull and Gatorade) and enamel erosion, said CNN. It may be an idea for patients to examine energy drinks for citric acid content, because concentrated doses may lead to yellowed teeth, or spotting. Again, if enamel is damaged to the point of causing holes for bacteria to grow in, the dental implants cost of tooth replacement may not be far behind.
5. The difference between sugar and acid, according to a quote from Dr. Mohamed Bassiouny in the CNN article, is enamel decay versus enamel erosion. A vast amount of research shows that an overabundance of sugar, when mixed with bacteria already present in the mouth, can lead to cavities caused by decay. Chemicals that remove or 'strip' the protective layer of minerals from the teeth can cause erosion, and the damage is more wide-spread because erosion doesn't discriminate between teeth. So instead of having a few cavities, many teeth can become overly sensitive or get discolored, leading to the need for whitening, and eventually causing deeper issues. Black tea is another substance that can cause enamel erosion more slowly than other beverages, if the tea has a low pH balance.
Cosmetic dentist and head of the Around the Corner Dental Health Spa since 2001, Dr. Kaveh Kanani, has a biology degree from California State University, and a Dental Surgery doctorate from NYU. The American Academy of Implant Dentistry awarded Dr. Kanani with a certificate and an Associate Fellowship, and he has taken more than a few AAID Maxi courses to further his expertise in dental work. Four years before opening Around the Corner, Dr. Kanani was an associate of South Bay Dental, the West L.A. Dental Health Institute, and Southern California Family Dentistry. To learn more about sedation techniques and other ways to have dental work done comfortably, or to schedule a meeting with Dr. Kanani, dentist Woodland Hills, call (818) 962-1141 or feel free to visit woodlandhillsdentalspa.com