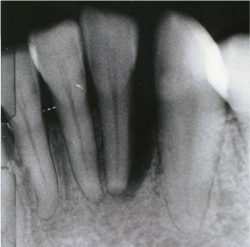 Los Angeles, California (PRWEB) June 21, 2013
In America, the need for a good smile is overpowering, especially for those looking for work. A June 12, 2013 article by CNBC, "Bad Teeth, Broken Dreams: Lack of Dental Care Keeps Many Out of Jobs" (cnbc.com/id/100810944) reported estimations of over 45 million people without access to good dental care – and that the Affordable Care Act doesn't cover dental visits for adults. Dr. Kaveh Kanani, a dentist in Woodland Hills, says that dental implants can be the difference between a backroom job and a front office job.
The CNBC article pointed out that Americans are especially prone to snap decisions based on appearance, and that a large part of employer decisions center around teeth. A population scientist from the University of California (Susan Hyde) noted that movies show a cultural trend toward portraying someone with missing front teeth as "wicked", and lack of intelligence is associated with a large overbite. Customer service jobs that necessitate interacting with the public, like reception work or even checkout positions at grocery stores, include the requirement of a friendly smile.
Personal confidence, added the Woodland Hills dentist, is just as necessary, and might be restored by dental implant cost. It's hard to keep up a confident smile if there's a chance of getting criticism for having gaps in your gums, indicated a candidate for a free dental clinic in CNBC. Without confidence, many employers are just as likely to pass over a job candidate for someone with a firm handshake and a bright smile.
Of course, said Dr. Kanani, coming up with the dental implants cost of replacing broken or damaged teeth might seem just as far-fetched as getting a great-paying job. That's why the Around the Corner Dental Health Spa offers a monthly dental implant special of less than $400, and whitening procedures can be done for less than $300. Sometimes, he adds, it's not necessary to get everything done all at once – just knowing that the teeth are being worked on can give someone the confidence and energy they need to go out and search for work with a new attitude.
Also, according to a June 2, 2013 Cape May County Herald article, "Missing Teeth Equals Missing Nutrition" (capemaycountyherald.com/article/health+and+wellness/cape+may/92540-missing+teeth+equals+missing+nutrition), having more teeth can also improve health overall with the addition of more fruits and vegetables. With painful swollen gums, or the lack of an ability to chew consistently, it's hard to make yourself eat vitamin-rich foods like apples or carrots. A better diet often goes along with weight loss, which can be just as important for a job interview as a bright smile.
Dr. Kaveh Kanani obtained a Dental Surgery doctorate at New York University, after his biology degree at California State University. The court-recognized American Academy of Implant Dentistry awarded Dr. Kanani with an Associate Fellowship, and he has obtained further training at more than a few of the prestigious AAID Maxi courses. Dr. Kanani opened the Woodland Hills Dental Spa in 2001, after becoming an associate of the Dental Health Institute in West Los Angeles, South Bay Dental in Gardena, and Southern California Family Dentistry. To arrange a meeting or discover more from Dr. Kanani about dental procedures, visit woodlandhillsdentalspa.com or feel free to call (818) 962-1141 to arrange a meeting.