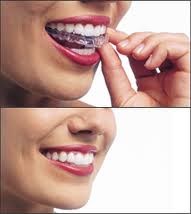 Los Angeles, California (PRWEB) October 21, 2013
Dr. Kanani, a popular dentist in Woodland Hills, offers the public information on his revolutionary method of inserting dental implants.
Known as the Flap-Less/Drill-Less dental implants Surgery method, Dr. Kanani is pleased to reveal just how he conducts dental implants procedure. This popular dentist in Woodland Hills is also pleased to inform patients why his technique is superior to those practiced by other dentists.
To appreciate Dr. Kanani's revolutionary method of inserting dental implants, one must first familiarize oneself with what dental implants and the conventional method that is practiced by a majority of dentists in the field.
Dental implants is known as the long-term solution to combat tooth loss. When a person loses his or her teeth, there is no way a natural replacement will grow back, hence, one has to take drastic measures to replace the tooth, or teeth. Although there are other methods to regain a full set of teeth, such as dentures, nothing is as long-term or natural looking and feeling as dental implants. The first step in getting implants is when the dentist surgically implants a small titanium shaft into the patient's jawbone. This shaft is then left to set over time and depending on each patient, takes between four to six months. The dentist will then use the titanium shaft as a base on which to place the replacement tooth.
Many dentists perform this procedure using a method known as the Flap Procedure. The dentist will pull back the gum, cut into it, drill the jawbone and place the titanium shaft into the newly created slot. However, many patients who have to undergo dental implants have been living without their tooth, or teeth, for a long time and suffer from bone loss in the jaw. This means that the patient's jawbone is not strong enough to support the insertion of the titanium shaft. When this occurs, the patient has to undergo bone graft surgery. Unfortunately, the inclusion of bone graft surgery into this procedure will raise the dental implants cost by a significant amount. Generally, the dental implants cost will rise by $3,000 to $4,000.
Bone graft surgery entails the patient having to remove a small piece of bone from another part of his or her body. This piece of bone will then be placed into the patient's jaw to strengthen the base into which the titanium shaft will be placed.
Because undergoing dental implants procedure is a lengthy and costly procedure, having to undergo bone graft surgery and increasing dental implants cost may be too much for many patients to bear. Dr. Kanani, the top dentist in Woodland Hills who specializes in inserting dental implants, has perfected a revolutionary technique that does without bone graft surgery. Because he is able to exempt this step from the overall process, the patient will have less to worry about when it comes to dental implants cost.
By using a series of instruments, Dr. Kanani is able to expand the jawbone, creating a space into where the titanium shaft is placed. This method eliminates the need for drilling and cutting favored by other dentists, lessening not only dental implants cost, but the pain and recovery time as well.
To find out more about Dr. Kanani and his revolutionary method of inserting dental implants, contact this famous Woodland Hills dentist at (818) 962-1141 or visit Dr. Kanani's website to schedule a complimentary consultation.