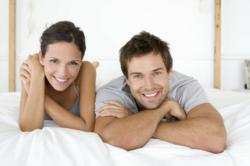 Los Angeles, California (PRWEB) April 27, 2013
In the same way that dental hygiene has been linked to other health issues, long periods of sitting might eventually lead to dental problems. The Journal of General Dentistry published a paper in January 2013 ("Obesity and periodontitis: a link"), indicating that inflammation may be a common health issue between extra weight and gum disease. Dr. Kaveh Kanani, a cosmetic dentist Woodland Hills, says that sitting may be a factor, adding that reducing weight can have an effect on more than just a person's teeth.
Apparently, sedentary lifestyles focused around driving or computer work may be a big issue. On February 21, 2013, Health Day News posted an article that was picked up by WebMD ("Too Much Sitting Linked to Chronic Health Problems"), showing that increased hours of sitting can have more impact on the body than just extra weight. Kansas State University researchers teamed up with analysts from Australia to study the effects of 4 to 8 hours of sitting on a person's health. Truck drivers and office workers were included in a study of 63,000 males between their mid-40's and mid-60's.
The study showed a cut-off point of four hours of sitting. Men who moved around in between periods of sitting, up to four hours, didn't seem to have significant levels of diabetes, heart disease, or high blood pressure. At 6 hours per day, the sitting seemed to increase chronic issues, many of which correspond with body inflammation. The real culprit, said one researcher, was time: "the more time you sit, the less time you have for physical activity".
Chronic system inflammation has also been linked to dental issues and dementia. The problem, says Dr. Kanani, is that bacteria can lead to inflammation, which can lead to problems with teeth. Gums can become inflamed if not treated regularly in a dental office, so that plaque can be removed. If a person doesn't floss often, they may not notice that their gums tend to bleed, which is a significant sign of early gingivitis or periodontitis. Once the gums start pulling away from teeth, this can mean dental implant costs.
The Woodland Hills dentist indicates that this is a common and preventable tragedy. Most people know that brushing their teeth regularly helps to cut down on the pain of dental visits, but some patients ignore the advice and just 'get by' on brushing once per day, or a few times per week. Since tooth damage requiring a dental implants cost can slowly build up over a series of months or years, it may be a long time before anyone notices that a sedentary lifestyle has built up to a serious weight problem, or dental problem.
Another and related issue is that a life spent in cars encourages unhealthy eating habits. Truckers often need to stay awake for long periods of time, and often don't have the time to prepare healthy food for the road. This tends to encourage eating at fast-food restaurants and 'greasy spoons', which also packs on the pounds, and doesn't tend to encourage good brushing habits. As a result, cavities can build up quickly unless special care is taken to prevent them. Dr. Kanani says that his monthly special on dental implants (below $800) and sedation procedures (under $400) helps to make dental care affordable for everyone.
Dr. Kaveh Kanani graduated with a biology degree from California State University, received his doctorate from New York University, and finished a residency at Woodhall Hospital. Having taken the prestigious AAID Maxi courses (which can require 10 months for completion), Dr. Kanani became an associate of facilities on the West Coast, such as the West Los Angeles Dental Health Institute and South Bay Dental. The American Academy of Implant Dentistry (AAID), which is recognized by the court system, gave him an Associate Fellowship.
To learn more about this procedure and Dr. Kanani, visit woodlandhillsdentalspa.com, or call (818) 962-1141 to consult with Dr. Kanani, and find out if dental implants are your best option