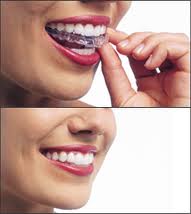 Los Angeles, California (PRWEB) June 06, 2013
Dental care is not one of the biggest priorities in the Affordable Care Act, says the American Dental Association, in its May 15, 2013 article on "Targeting the Dental Divide" (ada.org/news/8609.aspx). Despite the fact that the Act doesn't really address the state of the union's teeth, ADA statistics show that 40% of low-income people "believe that health care reform will help them obtain dental care". A cosmetic dentist in Woodland Hills, Dr. Kaveh Kanani, says that lack of income is certainly a contributing factor toward the non-prevention of dental issues. However, he adds, some major dental issues could be prevented early on at a low cost, and often people cite finances as the reason for not going to the dentist, when it's just a matter of fear.
There was certainly a lot to fear in a few decades ago, adds Dr. Kanani, the Woodland Hills dentist. One of the goals in his practice is to educate patients about new methods, and the WaterLase iPlus, that take away the shooting pains in the head that can be associated with dental work.
However, Dr. Kanani notes, sometimes those with low income also have life habits that contribute to lack of good oral hygiene. Nearly everyone struggles with brushing and flossing, but it's easy to ignore the toll of alcohol and smoking on teeth – the results sometimes take years to show up in the mouth. If these habits are added to putting off a dental visit for a year or more (the ADA says this happens with almost 50% of lower income earners), this could spell dental implant cost or much worse.
If the ADA is right in saying that "181 million Americans did not visit a dentist" in 2010, it shouldn't really be surprising to hear how common is gum disease, says the dentist Woodland Hills, Dr. Kanani. (Statistics from the Center of Disease Control and Prevention show that almost 50% of adults aged 30 or over suffer from some type of gum disease.) Many people who don't feel they can afford dental care go to the emergency room, when the issue becomes critical because of pain, but the ADA says that only 6% report that the problem has been resolved.
The removal of teeth is quite a problem for those with a low income, says the ADA – it's twice as likely for lower-income adults to have all natural teeth removed than for those with better incomes. Dr. Kanani says that his effort to close the 'dental divide' means that he is continuing a monthly reduced rate to help make dental care affordable, and helping to educate patients out of their dental fear zone. For those dealing with fear issues, sedation treatments can be had for under $400. For those who want to take on cleaning and dental implants cost so that all teeth need not be removed, the implants can also be had for under $400.
Dr. Kaveh Kanani's first degree in biology came from California State University, and New York University awarded him a doctorate in Dental Surgery. The court-recognized American Academy of Implant Dentistry provided an Associate Fellowship, and Dr. Kanani took more than a few of their AAID Maxi courses. Dr. Kanani was an associate of the West Los Angeles Dental Health Institute, South Bay Dental, and Southern California Family Dentistry before opening his own place in 2001: Woodland Hills Dental Spa. For more information about Dr. Kanani and dental procedures that are available, visit woodlandhillsdentalspa.com, or call (818) 962-1141 to arrange a meeting with Dr. Kanani.