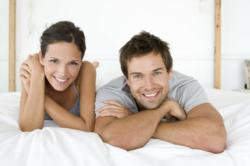 Los Angeles, California (PRWEB) April 21, 2013
Dental hygiene may be linked to more than just the possibility of cavities. A recent study from the Journal of the American Geriatrics Society pointed to a link between dental care and dementia (Teeth Brushing and Dementia, April 4th, 2013). Even after ruling out the effects of smoking, drinking, and a genetic inherited tendency toward dementia, those with a high number of missing teeth and without dentures significantly increased the risk for dementia. Dr. Kaveh Kanani, a cosmetic dentist in Woodland Hills, reviews this study along with others, and encourages patients to take appropriate dental measures to reduce the risk of health issues such as dementia and oral cancer.
Nor are dental problems a new phenomenon. Science Daily issued a report this April on a 5,000-year-old mummy who showed signs of current dental health issues, such as advanced periodontitis. There was some speculation about the reason for a front tooth that displayed the effects of "mechanical trauma", but what was clear was that the gum line had pulled away from teeth in some areas.
As reported in the National Institutes of Health, the dementia study does not prove "that poor dentition causes Alzheimer's disease or severe cognitive decline, per se". The study was based on volunteered information about personal dental habits, so it must be taken with a grain or two of salt. However, the study was long-term, following over 5,000 respondents over a period of 18 years. Women who brushed their teeth once per day or less showed a 65% increase in dementia risk, when compared with peers who brushed three times per day. Men's risk for dementia was already high over time, but reduced brushing showed a 22% risk increase. What is the link? According to the researchers, "chronic system inflammation", which can affect all parts of the body from the cardiovascular system to the brain. Most dental implants cost s, says Dr. Kanani, would be less expensive than dealing with either cardiovascular or neurological issues.
Then there's the study that pointed to a link between oral care and oral cancer, as reported in the UK's Huffington Post. Researchers in Sweden found that out of almost 1,400 people studied between 1989 and 2009, the 35 that died of cancer had a much higher rate of dental plaque. Nor were the ages significant, because the cancer victims were often between 60 to 61 years of age. The researchers indicated that the high level of plaque and resulting high levels of bacteria "in gingival pockets over a prolonged time may indeed play a role in carcinogenesis". The Woodland Hills dentist says that this is really common sense. People wash their hands to get rid of bacteria, but often don't think about the bacteria encouraged to grow in the mouth, and what that can lead to, such as tooth damage that requires a dental implant cost.
The Huffington Post also pointed to a study done by the British Dental Health Foundation, finding that more than 35% of adults tend to delay dental work because of the cost involved. That isn't so rare, says Dr. Kanani, but it can lead to health issues just as surely as not flossing or brushing. He offers a monthly special on implants for less than $800, and sedation techniques for less than $400, so that people can get their teeth taken care of without worrying about the high cost of dental work.
Dr. Kaveh Kanani was a biology graduate from CSU (California State University) that went on to New York University for his doctorate, and residency at Woodhall Hospital. After a series of Maxi courses, Dr. Kanani worked as an associate of southern California facilities such as the West Los Angeles Dental Health Institute and South Bay Dental. The American Academy of Implant Dentistry (AAID), the only dental implant association recognized by the court system, awarded him an Associate Fellowship. He has been trained in several AAID MaxiCourses®, which can take up to 10 months to complete.
To learn more about this procedure and Dr. Kanani, visit woodlandhillsdentalspa.com, or call (818) 962-1141 to consult with Dr. Kanani, and find out if dental implants are your best option.