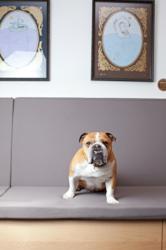 San Francisco, CA (PRWEB) June 28, 2013
Washington Square Park Dental will be running a summer special beginning in July for Invisalign. The promotion will offer Invisalign and Vivera retainer systems for $4,500. The regular cost for these services is $6,350.
Invisalign is an orthodontic treatment which uses clear and removable teeth aligners as an alternative to metal braces. The aligners are transparent, making them difficult to see, unlike traditional wire and metal braces. They can also be removed, which helps Invisalign users consume food easily without hassle. Invisalign's aligners are also less painful and don't leave the many side effects traditional braces cause (tooth decay, gum pain, shortening of roots, etc.).
For those who need retainers, Vivera retainers are made from clear, thermoplastic material using advanced technologies, including 3D digital imaging. They are strong, almost invisible and have a precise fit.
Patients can activate this deal by liking Washington Square Park Dental on Facebook and mentioning the promotion.
Washington Square Park Dental's group of passionate dental professionals is committed to providing patients with exceptional dental care in a new-age, low-stress environment. They use the latest in dental technology and equipment. Their goal is to partner with patients to help them achieve and maintain a lifetime of excellent oral health.
About the company:
Washington Square Park Dental is a family dentistry practice comprised of some of the best dentists in San Francisco. Conveniently located in a LEED-certified space in North Beach, it hosts a modern, relaxing environment to ensure clients are at ease and well cared for at all times. Washington Square Park Dental emphasizes patient education and preventative care, helping clients maintain a lifetime of excellent oral health. It specializes in all general and cosmetic dentistry services, including dental implants, cleanings, fillings, teeth whitening, Invisalign braces, treatment plans and more. For more information please visit their website: http://www.wsparkdental.com.