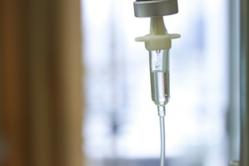 (PRWEB) May 10, 2013
For all of you fearful patients out there, Ueno Periodontics offers a new IV Sedation process. Dr. Ueno offers his patients a safe way to be sedated and relaxed for their dental surgery procedures.
The IV sedation that Ueno Periodontics offers is more of a twilight sleep where the patient is still responsive, but will most likely not remember the appointment at all. Patients will not remember the surgery and will be comfortable, making for a much more pleasant patient experience, especially for longer procedures.
Ueno Periodontics is one of the few periodontal offices that offers IV sedation to their patients. IV sedation medication is delivered into the bloodstream. This sedation is designed to eliminate anxiety and pain and relax the patient. Each patient will be well monitored during surgery.
Patients cannot eat for six hours prior to their appointment. A friend or family member will have to take the patient to and from the office. A dentist or trained assistant will be with the patient at all times during the procedure.
Also, most insurances do cover the cost of this IV sedation. The staff at Ueno Periodontics will check to make sure you have coverage prior to any services being rendered.
Ueno Periodontics carries the latest in technologies at its 1930 South Bascom Ave. office in San Jose. These technologies include laser periodontal surgery, in-house CT scanner, iTero digital impression machine, stem cell bone grafts and donor gum grafts. Find out more about their patient services at http://www.uenoperiodontics.com.
About the Company:
At Ueno Periodontics, Dr. Jeremy Ueno and his wonderful staff would like to treat all of their patients' periodontal needs. They believe in conservative and predictable procedures in order to fulfill treatment needs. Their state of the art office offers the most up to date equipment set in a relaxing and patient friendly environment.
Dr. Ueno offers all aspects of periodontal treatment ranging from esthetic laser gum surgery to replacing missing teeth with dental implants. He is also very proud that he is able to offer laser periodontal surgery to his patients, which has many benefits over traditional periodontal or gum surgeries.