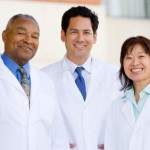 The Doctor's Philosophy page is the perfect place to show prospective patients why they'd feel better choosing you for their dental treatment .
(PRWEB) October 14, 2012
The new turnkey dental marketing websites from Internet Dental Alliance, Inc. (IDA) help dentists stand out from their competition with strategic search engine optimization (SEO). IDA's websites, or New Patient Portals, accomplish this in two ways. First, IDA's proprietary LeadFire content publishing technology can automatically optimize hundreds of web pages in just a few minutes. Second, IDA's online Control Panel lets doctors add their choice of different web pages that help doctors differentiate themselves from other practice in their area. For example, by personalizing their "Doctor's Philosophy" page, dentists will automatically add long tail keywords that help them stand out to consumers searching online for a dentist.
For those who are not familiar with SEO jargon, a long tail keyword is a phrase that contains three or more words that are very specific in describing what the online searcher wants. They can lead to higher conversion rates because they are more likely to result in the searcher finding exactly what meets their needs.
For example, a consumer could type 'dentist' into the search engine, or instead could type the long tail keyword 'gentle dentist Invisalign® braces Portland'. That long tail search term will find search engine results pages (SERPs) of all of the Portland dental practice websites that are optimized for 'Invisalign® braces'. But the consumer is more likely to visit the web page of the doctor who describes her philosophy about practicing 'gentle dentistry' and the efforts she takes to make patients' visits pain free.
"We make is easy to customize and personalize your New Patient Portal to attract the kinds of patients you want to see ," says dental marketing guru Jim Du Molin, founder of Internet Dental Alliance, Inc. "The Doctor's Philosophy page is the perfect place to show prospective patients why they'd feel better choosing you for their dental treatment."
Other benefits of adding personal content to the dental practice website include building trust with site visitors, helping new patients feel confident about their choice of dentist, and attracting new staff members that are a good fit with the doctor. IDA provides dozens of web page templates that can be easily edited and quickly activated to optimize and focus dental marketing campaigns.
About Internet Dental Alliance, Inc.
IDA is North America's largest provider of websites for dentists and dental directories. In 2012, it completed its cutting-edge dentist marketing Lead Fire lead generation system. Based on organic geo-targeted local search strategy which is customized for each dental office, LeadFire technology automates search engine optimization, and makes it possible to generate new patient leads within minutes of setting up the system. Internet Dental Alliance provides dental practices with online dental marketing services such as dental practice websites, website design, find-a-dentist websites, and other dental management advice and resources.