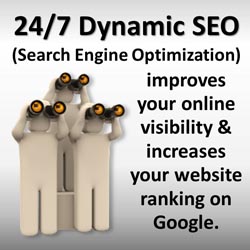 We've made it as easy as possible for you to customize your IDA Web Portals in order to attract new patients to your dental practice.
(PRWEB) October 17, 2012
Search engine optimization (SEO) is constantly evolving. That's why Internet Dental Alliance, Inc. (IDA) makes a point of staying current with the best ways to implement dental marketing SEO. Using market-targeted keywords is still one of the best strategies for on-site SEO, so IDA builds its New Patient Portals (dental websites) with its powerful LeadFire content publishing technology that can optimize hundreds of web pages and customize them for a dental practice within minutes.
Using IDA's online Control Panel, doctors enter their dental practice address, phone number, office hours, etc. In addition to their office location, doctors can choose up to four more local keywords to target for lead generation – usually neighboring towns, cities or districts where potential patients live. All of this information serves as the basis for local SEO, and automatically appears on every page of the Portal.
Doctors also choose the primary clinical skill they want to promote with each Portal, such as cosmetic dentistry, family dentistry, root canals, gum disease treatments, etc. Since IDA's dental marketing strategy is based on focusing on one clinical skill per Portal, doctors are encouraged to use multiple Portals to market their practice. They can all be easily managed from the doctor's Control Panel.
"We've made it as easy as possible for you to customize your IDA Web Portals in order to attract new patients to your dental practice," says dental practice marketing consultant Jim Du Molin, founder of Internet Dental Alliance, Inc. "Our LeadFire technology automatically optimizes each of your Portals for your geographical markets and for the dental treatments your practice offers, so you get a steady stream of new patients every month."
IDA dental websites are at the center of its New Patient Marketing Machine™ packages -- a set of lead generation tools that put dentists in full control of their online marketing campaigns. IDA provides ready-made articles, videos and images that make setting up and launching their Portals quick and easy. Dentists can late add their own content or make changes at any time to their internet dental marketing campaigns via their convenient Control Panel.
About Internet Dental Alliance, Inc.
IDA is the largest North American provider of websites for dentists and dental directories. Known for its cutting-edge approach to dental marketing, it completed development of its advanced LeadFire technology in 2012. LeadFire's proprietary content generation technology makes it possible for doctors to generate new patient leads within minutes of set up, and uses organic geo-targeted local search, customized and optimized for each dental practice . Internet Dental Alliance provides dental website design, find-a-dentist websites and other dental practice marketing advice.