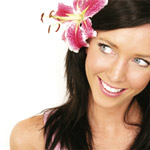 From a marketing viewpoint, think of tooth whitening as an introductory service to bring new patients into your practice.
(PRWEB) October 22, 2012
Dentists who want to see more teeth whitening patients in their practice can now easily launch online campaigns designed to specifically to attract them. Dental marketing leader Internet Dental Alliance, Inc. (IDA) announces its New Patient Marketing Machine™ packages, complete with turnkey dental websites (new Patient Portals) that let dentists set up their targeted lead generation campaigns in less than 10 minutes.
According to heWealthyDentist.com (TWD), attracting more tooth whitening patients can make good business sense from a from a dental marketing strategy perspective because they can help grow a dental practice. In a recent survey, (TWD) found that more than 60% of the dentists polled said that close to 40% of teeth whitening cases go on to have more cosmetic dental work.
"From a marketing viewpoint, think of tooth whitening as an introductory service to bring new patients into your practice," explains Jim Du Moline, founder of the Internet Dental Alliance and a dental management expert. "If forty percent of those new patients end up getting more dental work, that's a great conversion rate!"
IDA dental websites capitalize on the fact that there are dozens of consumer options for teeth bleaching on the market. Since consumers now go online to research topics and products before they buy, the ideal online dental marketing strategy is to provide them with quality information early in their search process, and guide them along the way.
From their online Control Panel, dentists can choose from hundreds of professionally pre-written articles on the exact topics that prospective patients are searching for online. By publishing articles like "An Overview of the Steps to Get Whiter Teeth", "Teeth Bleaching Before Dental Crowns", and "Embarrassed By Yellow Teeth? There's a Solution", doctors create their own online information resource designed to attract new patients automatically, day and night.
IDA's New Patient Marketing Machine™ program enables doctors to set up and manage multiple targeted internet dental marketing campaigns from their online Control Panel. IDA recommends that dentists choose which types of patients to focus on based on their clinical skills. Then IDA's proprietary Lead Fire search engine optimization (SEO) technology automatically publishes their Portals complete with geographical keywords that attract a steady stream of new local patients.
About Internet Dental Alliance, Inc.
IDA is North America's largest provider of dental directories and websites for dentists. It completed its unique Lead Fire lead generation system in 2012. LeadFire technology automates dental SEO and content marketing and allows doctors to begin generating new patient leads within minutes of set up. It automatically optimizes IDA Web Portals for each dental office using geo-targeted local search terms. Internet Dental Alliance provides online dental marketing services such as dental website design and other dental management advice and resources.