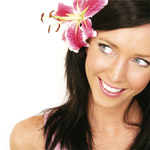 Targeted dental marketing is the best way to reach new patients.
(PRWEB) December 16, 2012
Dental marketing to find more patients looking for root canal therapy just got easier. The new turnkey New Patient Marketing Machine™ packages from Internet Dental Alliance, Inc. (IDA) are specially designed so that endodontic practices can quickly set up their own targeted online lead generation campaigns.
IDA's New Patient Marketing Machine™ system lets doctors easily set up and customize their own New Patient Portal (dental website). IDA's proprietary content publishing technology automatically implements strategic search engine optimization (SEO) to each of the Portal's web pages in a matter of minutes, based on information the doctor provides.
"Targeted dental marketing is the best way to reach new patients," explains Jim Du Molin, founder of the Internet Dental Alliance and a dental marketing guru. "It goes beyond just finding more dental patients. It's about getting the very best new patients for your practice -- the ones that fit your clinical skills."
Doctors have their own online Control Panel to manage their Portal, and it is available to them and authorized members of their team, day or night. Doctors add their practice's basic information – phone numbers, address, office hours, doctor's credentials, etc. – and choose the web page templates they want to include. They also choose up to five additional local geographical markets they want their Portal to target – neighborhoods, nearby towns, counties, etc. After that, IDA's unique technology customizes and optimizes each Portal web page with the geographical targets the doctor chose, and the root canal treatment keywords that have been identified by IDA's professional SEO team.
Dentists can easily add more IDA Portals to generate new patient leads for other dental treatments their practice offers -- like cosmetic dentistry, dental implants, dentures, etc. Multiple Portals can be easily managed from the same Control Panel using the practice's general information stored in the database.
To find out more about IDA's customizable turnkey New Patient Marketing Machine™ system, visit IDA's website at http://InternetDentalAlliance.com/.
About Internet Dental Alliance, Inc.
IDA is the largest North American provider of websites for dentists and dental directories. Known for its cutting-edge approach to dental marketing, it completed development of its advanced LeadFire technology in 2012. LeadFire's proprietary content generation technology makes it possible for doctors to generate new patient leads within minutes of set up, and uses organic geo-targeted local search, customized and optimized for each dental practice . Internet Dental Alliance provides dental website design, find-a-dentist websites, dental management advice and a variety of other valuable internet marketing resources.