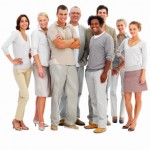 It's not just about getting more new dental patients. It's about getting more of the kinds of new patients that are a good fit with your dental practice.
(PRWEB) January 30, 2013
Online dental marketing provides the opportunity for dentists to connect with specific kinds of new patients in a way that is not possible using traditional marketing tools. Internet Dental Alliance, Inc. (IDA) takes this a step further with its New Patient Marketing Machine™ Portals – dental websites that feature built-in keyword analysis and search engine optimization (SEO). Dentists now have control over the types of new patients they want their Portals to attract, and can generate leads based on their clinical skills.
IDA's system lets doctors choose the focus for each of their Portals from the top 25 most profitable consumer dental markets, based on Google's search volume. This means, for example, that a practice offering cosmetic dentistry, dental implants and braces can have three separate Portals, each dedicated to generating leads 24/7 for a specific area of dental care which matches the doctor's clinical skills.
"Targeting your dental marketing is the best way to reach new patients," counsels Jim Du Molin, founder of the Internet Dental Alliance and a former dental consultant with more than 25 years of industry experience. "It's not just about getting more new dental patients. It's about getting more of the kinds of new patients that are a good fit with your dental practice."
Even doctors who practice general dentistry can benefit from this dental marketing approach. IDA Portals use an online library of pre-written articles combined with its unique content publishing technology to create keyword-rich web pages. These articles address the most popular topics searched for by consumers in that dental care market. By setting up a Portal filled with information about treatments for TMJ, sleep apnea or teeth whitening, dentists can attract new patients they might otherwise never reach.
Dentists customize each of their Portals via their online Control Panel. First they input their practice's general contact information – phone numbers, address, etc. Then they can choose up to five additional local market keywords to expand their online marketing reach. Then they select the clinical skills they want to promote – one for each Portal -- such as cosmetic dentistry, sleep apnea, braces, etc. After making their customization choices, IDA's proprietary automated content publishing technology takes over. The result is one or more customized and optimized Portals online 24/7 attracting new high-value patients to the practice.
About Internet Dental Alliance, Inc.
IDA is North America's largest provider of websites for dentists and dental directories. Its cutting-edge lead generation system is based on organic geo-targeted local search strategy which is customized for each dental office. This technology automates search engine optimization, and makes it possible to generate new patient leads within minutes of setting up the system. Internet Dental Alliance provides dental practices with online dental marketing services such as dental practice websites, website design, find-a-dentist websites, and other dental practice management resources.