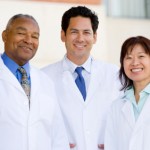 Our unique LeadFire technology makes it easy to set up custom-branded Portals that generate targeted leads.
(PRWEB) March 25, 2012
IDA's new Web Portals are designed to make dental marketing turn-key simple for dentists, yet personalized for each practice. IDA's new LeadFire technology makes that possible because of its ability to publish web pages within minutes. Dentists have the option to write their own content, or select from IDA's large library of articles. The pages are then automatically optimized with geotargeted and market targeted keywords, which helps to differentiate each Web Portal.
Although there's plenty of content to choose from in IDA's online dental marketing article library, the Doctor's Credentials page provides an easy opportunity to add unique content to each Web Portal. Adding differentiating content to the website is good for search engine optimization. It helps the page to rank high in the SERPs (search engine results page), and make it easy for new patients to find it.
"Each IDA New Patient Marketing Portal is designed to include more than 100 pages of search engine optimized content, customized to each dental office's market and location," said Jim Du Molin, dental practice marketing expert and founder of Internet Dental Alliance, Inc. "Our unique LeadFire technology makes it easy to set up custom-branded Portals that generate targeted leads."
There are other benefits to customizing the Portals. For example, by taking the time to add content to the Doctor's Credentials page, dentists can increase their credibility and create a personal connection with new patients. The doctor's Web Portal is an online business brochure with the potential to build trust and instill confidence in potential patients. Many doctors list both undergraduate and graduate degrees, as well as national, state and local professional organizations. Listing professional memberships and educational degrees help convey trustworthiness to site visitors.
Going one step further to list community memberships and awards for personal achievements can transform the clinical doctor into a caring human being with whom the patient can make a personal connection. Taking the time to personalize the Doctor's Credentials page can help the IDA Web Portal convert more leads into new patients who set appointments.
About Internet Dental Alliance, Inc.
IDA publishes the Dental Marketing Intelligence Report™, and is the largest provider of dental directories, websites for dentists and email patient newsletters in North America. In 2012, it completed its unique Lead Fire lead generation system, which automates dental SEO and content marketing. LeadFire technology allows doctors to begin generating new patient leads within minutes of set up. It uses organic geo-targeted local search which is customized and optimized for each dental office. The Internet Dental Alliance provides dental practices with online dental marketing services such as dental website design, marketing newsletters, and other dental management advice and resources.