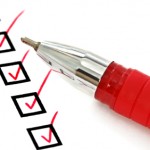 IDA's Portals maximize both lead generation and conversions to get high-value patients into your dental chair!
(PRWEB) April 07, 2012
The new Web Portals, or websites, from Internet Dental Alliance, Inc. (IDA) feature options for customization that only a dental marketing expert would think of. The Control Panel – which is the hub of IDA's New Patient Marketing Machine™ -- has a library of content that dentists can use to quickly create lead-generating web pages, as well as downloadable forms that increase prospective patient conversions.
The strategy behind this information flow is simple: create search engine optimized (SEO) web pages that attract market-targeted new patients; then give those new patients the forms they need to fill out and bring with them to their first appointment. It's a brilliant combination of web marketing (SEO) and traditional sales techniques (assumptive selling).
The web pages are optimized with "buying" keywords – the phrases people use in their online searches when they're ready to make a purchase (rather than when they're just looking for information). The downloadable patient forms "assume" that they'll make their appointment right on the dental website. Patients need to fill them out, sign them, and bring with them on their first visit ("Medical History", "Notice of Patient Privacy Acknowledgement", etc.).
"IDA's Web Portals go far beyond traditional dental website design," said dental management guru Jim Du Molin, founder of Internet Dental Alliance, Inc. "IDA's Portals maximize both lead generation and conversions to get high-value patients into your dental chair!"
The IDA Control Panel is based on its unique LeadFire technology. It lets doctors manage multiple websites for multiple practice locations from a single interface, and make changes to all of the dental marketing websites within minutes.
"The New Patient Control Panel provides 24/7 access to all of the tools and reports a dentist needs for successful dental marketing and dental practice management," added Du Molin.
Dentists can use any of the hundreds of images, articles and patient forms that IDA provides in its extensive online library. They also have the option to upload and use their own custom content to the Control Panel.
About Internet Dental Alliance, Inc.
IDA is the largest provider of dental directories, websites for dentists and email patient newsletters in North America. In 2012, it completed its unique Lead Fire lead generation system, which automates dental SEO and content marketing. The Internet Dental Alliance provides dental practices with online dental marketing services such as dental website design, marketing newsletters, and other dental management advice and resources.