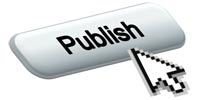 Dentists can launch a custom-branded website for their practice within minutes -- without having to learn any programming!
(PRWEB) April 12, 2012
The new dental marketing Portals, or websites, available from Internet Dental Alliance, Inc. (IDA) have hundreds of options to choose from. The choices that IDA Portals offer are designed with high-value lead generation in mind. IDA's unique LeadFire content generation technology lets doctors keyword-optimize web pages within minutes to attract exactly the kinds of patients they want. Other options such as videos and the Smile Gallery are designed to increase conversions by engaging site visitors in ways that makes them feel comfortable and confident enough to set an appointment.
To completely personalize their dental websites, doctors can also add their practice logo, photos of the dental team, information about other office locations, an online office tour, and information about each of the doctors in each practice location. These types of pages are also useful for generating local leads. They can be easily optimized with city, state or neighborhood keywords that attract new patients living in the area.
"Each IDA New Patient Marketing Portal includes over 100 pages of dynamic custom content. Each page can be search engine optimized to attract the types of high value patients that the doctor selects," said Jim Du Molin, dental practice consultant and founder of Internet Dental Alliance, Inc. "Our cutting-edge LeadFire technology makes dental website customization easy. Dentists can launch a custom-branded website for their practice within minutes -- without having to learn any programming!"
Multiple Portals can be used for dental practice marketing. In fact, optimizing a Portal for each dental market is a powerful lead generation strategy. Since all Portals can be managed from a single IDA Control Panel, managing multiple Portals is a simple process.
From the Control Panel, dentists can change the color and layout of each Portal with just a few mouse clicks. The Home Pages can showcase products, services, and local events. They can display links to the practice's Facebook page, a doctor's blog or forms that patients can fill out and bring with them to their appointments.
About Internet Dental Alliance, Inc.
IDA is the largest North American provider of websites for dentists, email patient newsletters and dental directories. Known for its cutting-edge approach to dental marketing, it completed development of its advanced LeadFire technology in 2012. LeadFire's proprietary content generation technology makes it possible for doctors to generate new patient leads within minutes of set up, and uses organic geo-targeted local search, customized and optimized for each dental practice . Internet Dental Alliance provides dental website design, find-a-dentist websites, online newsletters and other dental practice management advice and internet marketing resources.