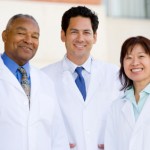 Each IDA New Patient Marketing Portal can be easily optimized and customized to each dental office's market and location.
(PRWEB) April 19, 2012
Many dentists forget that Doctor Profiles are dental marketing opportunities. That's why Internet Dental Alliance, Inc. (IDA) has prompts built into the Control Panel of their new dental websites, or Web Portals. The Control Panel also allows dentists to select the Portals in which the Doctor profiles appear.
"Dental practices really benefit from being able to quickly launch campaigns to attract more high value patients," says Jim Du Molin, founder of Internet Dental Alliance, Inc. and dental practice marketing guru. "The Control Panel lets doctors manage multiple market-targeted Web Portals from a single interface!"
IDA's Control Panel has a 'Doctors' section that stores all Doctor Profiles. This is where each Profile can be strategically optimized according to the practice's dental marketing plan. For practices with multiple locations, there are options to assign each doctor profile to one or more location.
The prompts – photo, credentials, association memberships and philosophy statement – provide 4 opportunities for optimizing the Portals for local search keywords and for high value patient keywords. This strategic optimization makes the Portals more effective for attracting targeted leads.
The photo can be named with a keyword. The credentials can be written using keywords. Association memberships frequently contain keywords for dental services. The philosophy statement can be optimized for search engines, as well as used to make a personal connection with prospective patients.
The ability to strategically allocate Doctor Profiles to market-targeted Portals results in better performing lead generation sites. The pediatric dentist can be featured on the pediatric dentistry Portal, and can be left off of the dentures Portal.
"Each IDA New Patient Marketing Portal can be easily optimized and customized to each dental office's market and location," adds Du Molin. "Our unique LeadFire technology makes it easy to set up custom-branded Portals that generate targeted leads."
Optimizing doctor information on dental marketing websites is a completely scalable tactic. Both large and small practices can benefit, because the underlying strategy is designed to attract local patients looking for the exact dental treatment services the practice provides.
About Internet Dental Alliance, Inc.
IDA is North America's largest provider of dental directories, websites for dentists and email patient newsletters. It completed its unique Lead Fire lead generation system in 2012. LeadFire technology automates dental SEO and content marketing and allows doctors to begin generating new patient leads within minutes of set up. It automatically optimizes IDA Web Portals for each dental office using geo-targeted local search terms. Internet Dental Alliance provides online dental marketing dental marketing services such as dental website design, marketing newsletters, and other dental management advice and resources.