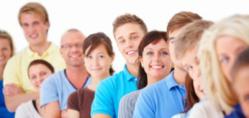 Lead tracking is the single best way to monitor the effectiveness of your dental marketing efforts.
(PRWEB) May 23, 2012
Dentists who like to keep on top of how effective their online dental marketing campaigns are will be impressed with the lead tracking that is built into the new Portals from Internet Dental Alliance, Inc. (IDA). IDA's Portals are well-known for the dozens of optional, built-in marketing methods. Now doctors can conveniently manage and track all of their IDA lead generation sources – and download tracking reports – from their IDA Control Panel.
Dentists can see all leads generated by their IDA dental directory listings as well as all email requests and phone calls originated from their dental websites. The "Reports" section allows dentists to see raw data about new patient requests and optionally listen to recordings of actual incoming calls. Graphical analysis by location, dental market and lead type is also available to quickly evaluate campaign success.
"Lead tracking is the single best way to monitor the effectiveness of your dental marketing efforts," says Jim Du Molin, founder of Internet Dental Alliance and a former dental marketing consultant. "No question about it. It lets you compare your different dental websites side-by-side. It lets you see which cities are producing the most new patients for your practice."
Doctors can export the tracking data to Microsoft Excel or Word, or as a CSV database file to perform their own data analysis. However, the Reports that are available within the IDA Control Panel are designed to be comprehensive and provide all the lead reporting dentists need to determine which dental marketing sources are bringing in the most new patients.
Dentists can filter data to create the reports they need. For example, filtering by city, postal code or geographic market displays pie charts showing which areas are generating the most new patients. Filtering leads by dental market compares the different dental markets the practice is targeting. Filtering by type shows which lead capture methods are yielding the best results -- phone inquiries, online appointment requests, free smile analysis, etc.
"Experience has shown that dentists can get more of the exact kind of patients they want by tracking, analyzing and adjusting their lead generation campaigns on a regular basis," adds Du Molin.
About Internet Dental Alliance, Inc.
IDA is North America's largest provider of websites for dentists, email patient newsletters and dental directories. As the industry leader, it provides dental practices with online dental marketing services such as dental practice websites, website design, online newsletters, find-a-dentist websites, and other dental management resources.