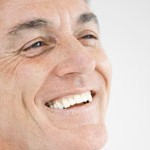 Targeting your dental marketing is the best way to reach new patients.
(PRWEB) June 07, 2012
The new targeted dental marketing strategy from Internet Dental Alliance, Inc. (IDA) lets dentists generate leads with New Patient Portals specifically optimized to attract patients who fit their most profitable clinical skills.
Of course, dentists can and will also work with other types of patients. But by adding targeted dental websites to their marketing mix, they can increase the number of high-value patients who enter their practice. The results give dentists more control over their cash flow and profits.
Here's how it works. Each practice starts with one Portal that is search engine optimized (SEO) for its primary market – often general dentistry or family dentistry (although this can vary depending on the practice's clinical expertise). Web pages would contain information on keyword-themed topics such as how to find a dentist, dental care, etc.
Each IDA Portal can also be optimized for up to three secondary keywords reflecting specific services the practice offers, such as root canal treatment, cosmetic dentistry, Invisalign® braces, etc.
To maximize the number of new patients seeking one of these secondary services, IDA recommends adding a new Portal optimized for that market. For example, a new site targeting root canal patients would include articles on topics such as how to treat an abscessed tooth, tooth pain, root canal therapy, etc.
"Targeting your dental marketing is the best way to reach new patients," explains Jim Du Molin, founder of the Internet Dental Alliance and a dental marketing guru. "It goes beyond just finding more dental patients. It's about getting the very best new patients for your practice -- the ones that fit your clinical skills."
Once a doctor selects the target markets, each Portal is automatically search engine optimized with quality content featuring the appropriate keywords. Doctors can set up an IDA dental website in less than 10 minutes. In fact, the process is so simple to set up and manage that dentists can easily use multiple Portals to target their ideal patients in their online dental marketing campaigns.
About Internet Dental Alliance, Inc.
IDA provides dental management advice and customized resources to dental practices, including online dental marketing services such as website design, find-a-dentist websites and dentist web sites which are search engine optimized based on dental market (dental SEO).
Internet Dental Alliance is North America's largest provider of websites for dentists, email patient newsletters and dental directories. In 2012, it completed its advanced Lead Fire lead generation system, which automates content marketing, can be set up within minutes, is based on organic geo-targeted local search, and is customized for each dental office.