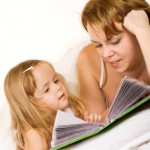 IDA provides you with a strategic, targeted online plan along with the turnkey dental marketing tools to carry it out -- quickly and easily.
(PRWEB) June 22, 2012
The new dental marketing websites from Internet Dental Alliance, Inc. (IDA) are part of a bigger plan -- the New Patient Marketing Machine™. Rather than just build dentist websites, IDA provides complete online marketing solutions with ongoing support that helps doctors create profitable practices. By making it easy for doctors to align their dental marketing strategies with their clinical skills and personal preferences – from pediatric dentistry to dentures -- IDA helps doctors make a profit doing the work they love.
Over the course of the last several years, dental marketing resource TheWealthyDentist.com has conducted dozens of surveys with working dentists to uncover their experiences and opinions about working with patients in specific dental markets. The results show one consistent pattern: in every dental market there are doctors who love the work, and others who always refer it out.
Some dentists take genuine pleasure in treating kids. Others won't treat anyone less than 18 years of age. IDA's New Patient Marketing Machine™ is designed for dental practices at either end of the spectrum – and those in between as well. It generates leads for the exact kinds of patients dentists want, and along with the New Patient Portals – the dental website components -- convert those leads into appointments that fill the dental chairs.
"IDA provides you with a strategic, targeted online plan along with the turnkey dental marketing tools to carry it out -- quickly and easily," says dental management guru Jim Du Molin, founder of Internet Dental Alliance, Inc. "When you optimize Portals to focus on the high-value patients you want, your websites can add from 5, 10, 15 and even up to 20 new patients to your practice every month – on autopilot!"
The New Patient Marketing Machine™ also includes pre-positioned Dental Directories that can send leads directly to the practice based on the kinds of services they provide. For example, dentists who offer children's dentistry, cosmetic dentistry, wisdom teeth extractions, dental implants, sedation dentistry, root canal or gum disease treatments, etc. can be listed in the IDA Directory that's optimized for that specific service.
When doctors choose which markets they want to focus on, their IDA dental marketing websites are automatically optimized for those specific kinds of treatments, as well as for the local keywords associated with their dental practice location. Dentists don't have the extra hassle or expense of hiring a separate search engine optimization (SEO) agency – and it can all be set up and ready to generate leads in less than 10 minutes.
About Internet Dental Alliance, Inc.
IDA provides dental management advice and customized resources to dental practices, including online dental marketing services such as website design, find-a-dentist websites and dentist web sites which are search engine optimized based on dental market (dental SEO). Internet Dental Alliance is North America's largest provider of websites for dentists, email patient newsletters and dental directories. In 2012, it completed its advanced Lead Fire lead generation system, which automates content marketing, can be set up within minutes, is based on organic geo-targeted local search, and is customized for each dental office.