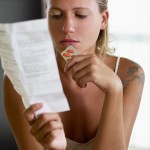 We've made it super-easy to add customized, keyword-optimized articles, videos and images to your Web Portals.
(PRWEB) July 21, 2012
With stiff dental marketing competition online, it's more important than ever for dental practices to provide content that appeals to their target market. That's why Internet Dental Alliance, Inc. (IDA) includes access to its online library of professionally produced articles, videos and images with every Web Portals that's part of its New Patient Marketing Machine™ packages.
IDA's turnkey Portals take less than 10 minutes to set up, yet are powerful lead generation websites designed to attract prospective patients looking for dentists with specific clinical skills. Dentists can choose from packages with one, five or ten Portals that are search engine optimized to generate leads for dental services such as cosmetic dentistry, implant dentistry, orthodontics, dental sedation, etc. Dental advertising using more than one Portal helps doctors fill their schedules with a steady flow of new patients looking for the kinds of services they want to provide.
"We've made it super-easy to add customized, keyword-optimized articles, videos and images to your Web Portals," says Internet Dental Alliance founder Jim Du Molin, a dental management and marketing consultant with more than 25 years of experience. "IDA's proprietary LeadFire technology lets you optimize the web pages on your Portals for local search terms and the specific dental markets you choose, so you can start getting new patient leads right away."
IDA's online libraries contain hundreds of pre-written articles on consumer dental topics that dentists can use as-is or edit to add their own personal touch. There are also hundreds of stock images that will appeal to a wide variety of consumer demographics, as well as professionally produced videos that dentists can add to their Portals to increase visitor engagement and convert leads.
Using their online Control Panel, dentists can view the selection of articles and other media by topic area, then immediately upload their selections to their Portals for instant publication with just a few clicks of the mouse. If they decide they want different selections, making other changes is just as easy.
About Internet Dental Alliance, Inc.
IDA is North America's largest provider of websites for dentists, email patient newsletters and dental directories. In 2012, it completed its cutting-edge dentist marketing Lead Fire lead generation system. Based on organic geo-targeted local search strategy which is customized for each dental office, LeadFire technology automates search engine optimization, and makes it possible to generate new patient leads within minutes of setting up the system. Internet Dental Alliance provides dental practices with online dental marketing services such as dental practice websites, website design, online newsletters, find-a-dentist websites, and other dental management advice and resources.