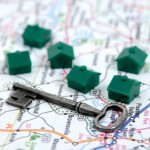 The dental marketing plans we offer go far beyond providing a conventional website.
(PRWEB) July 24, 2012
Even though its been a while since Google Plus Local has replaced the old Google Places listing for local businesses, quite a few online dental marketing campaigns still need to catch up with the latest change. The transition has been a bit confusing to say the least -- which is exactly why Internet Dental Alliance, Inc. (IDA) now provides dentists with help setting up Google Plus Local as part of its Professional and Premium New Patient Marketing Machine™ packages.
Since Google dominates online search for consumers -- and Google Maps is used by so many dental patients to find dental practices -- there's no argument that having a Google Plus Local page properly set up is a good marketing move. But working dentists literally don't have time to keep up with all of Google's changes as it slowly rolls out each phase of its long term search engine empire-building plan. IDA's team of web marketing professionals stay on top of Google's changes every step of the way to ensure that dentists who subscribe to the New Patient Marketing Machine™ have access to the most effective tools to successfully compete online.
"Online lead generation has become a major marketing strategy for doctors who want to grow their dental practice. Many see an increase of 5 or 10 new patients every month – even up to 15 or 20," says Jim Du Molin, founder of Internet Dental Alliance, Inc. and dental marketing guru. "The dental marketing plans we offer go far beyond providing a conventional website. For example, the Web Portals are instantly customizable, and they provide market segmentation tools that allow dentists to strategically grow their practice!"
In addition to helping dentists who subscribe to the Professional and Premium level package set up Google Plus Local pages, IDA New Patient Marketing Machine™ plans include dental website, or Portals, that are geo-targeted and geo-tagged to increase overall local search engine positioning. Each Portal page features geo-location data such as city name, ZIP code, county and state. Each Portal can target up to 5 nearby neighborhoods, towns, cities or geographic areas.
About Internet Dental Alliance, Inc.
IDA is the largest provider of dental directories, websites for dentists and online dental marketing tools in North America. In 2012, it completed its unique Lead Fire lead generation system, which automates dental SEO and content marketing. LeadFire technology allows doctors to begin generating new patient leads within minutes of set up. It uses organic geo-targeted local search which is customized and optimized for each dental office. The Internet Dental Alliance provides dental practices with internet dental marketing services such as dental website design and other dental management advice and resources.