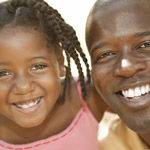 Good search engine results positioning is the holy grail of dental marketing.
(PRWEB) July 27, 2012
Dental marketing websites from Internet Dental Alliance, Inc. (IDA) give dentists hundreds of options for attracting their ideal patients by strategically choosing which articles to publish on their dental websites, or Web Portals. For example, by displaying oral health articles, dentists tap into the online market of people who are looking for a dentist to help them maintain good dental hygiene. Using this strategy, dentists can find more patients who want to schedule check ups and dental cleaning on a regular basis.
Articles or web pages that educate patients are a powerful online marketing tool. They make site visitors spend more time on the page, which helps websites rank higher in the search engine results pages (SERPs). Each IDA Portal has a Dental Info Center that displays dozens of articles search engine optimized for that practice's ideal patient – on topics such as dental hygiene. This kind of strategically crafted content not only attracts targeted leads, it also helps convert them. Visitors become confident that they have found the expert doctor they've been searching for, and become comfortable using the online form to schedule their first dental appointment.
"Good search engine results positioning is the holy grail of dental marketing," says dental management expert Jim Du Molin, founder of Internet Dental Alliance, Inc. "At IDA, we've spent years pouring everything we know into the New Patient Portals. They're powerful, dynamic, and instantly customizable."
Educational articles also make the dental practice more visible online. IDA's Portals use its proprietary LeadFire content generation technology. Doctors can publish hundreds of customized web pages within minutes, each geo-targeted and market-targeted to fit their dental practice. The hundreds of web pages optimized with keywords focusing on the practice's services and geographical location maximize the probability that the site's pages will show up in the SERPs, and new patients will find their dentist website online.
About Internet Dental Alliance, Inc.
IDA is North America's largest provider of dental directories, websites for dentists and email patient newsletters. It completed its unique Lead Fire lead generation system in 2012. LeadFire technology automates dental SEO and content marketing and allows doctors to begin generating new patient leads within minutes of set up. It automatically optimizes IDA Web Portals for each dental office using geo-targeted local search terms. Internet Dental Alliance provides dental marketing services such as dental website design, marketing newsletters, and other dental management advice and resources.