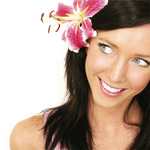 This library of videos can turn even the best designed dental website into a truly class act!
(PRWEB) July 31, 2012
The use of video in online dental marketing for lead generation is trending upward. That's why the New Patient Marketing Machine™ from Internet Dental Alliance, Inc. (IDA) includes access to its new online Dental Video Library. Dentists can easily add pre-made dental marketing videos to their IDA dental websites, or Web Portals. Of course, they can also upload videos they make on their own.
According to MarketingProfs.com, a leading source of online marketing news, 80% of businesses that market online in 2012 use video and an increasing number of viewers are watching that video on mobile devices. However, perhaps what's most important for dental office marketing is the breakdown by age of how video is consumed.
Nielsenwire reports that 30% of 25-34 year olds, 26% of 35-49 year olds, and only 10% of 50-64 year olds watch video on their mobile phones. This means dentists whose patient base is less than 35 years old need to use both video and mobile in their dental advertising to reach the most new patients.
"One of the most exciting new technologies for dental marketing is video sharing," explains Jim Du Molin, a former dental consultant and founder of IDA. "I know, just like almost every dentist out there, that a steady stream of new high-value patients solves just about every problem a doctor has. That's why I've added fully integrated in-house and Premium video libraries into IDA's New Patient Marketing Machine® program."
IDA's Starter package includes its basic free video library and a three month free trial of its high end Premium Video. The professional level package includes a 12 month subscription to IDA's Premium Videos, made by one of the top dental video production companies. These videos introduce difficult to explain dental services professionally and clearly. Topics include dental implants, veneers, sedation dentistry and products such as Invisalign® and Zoom® tooth whitening.
"There are even videos on why dentistry is so important in preventing gum disease and tooth decay," adds Du Molin. "This library of videos can turn even the best designed dental website into a truly class act!"
About Internet Dental Alliance, Inc.
IDA is North America's largest provider of websites for dentists and dental directories. In 2012, it completed its cutting-edge dentist marketing Lead Fire lead generation system. Based on organic geo-targeted local search strategy which is customized for each dental office, LeadFire technology automates search engine optimization, and makes it possible to generate new patient leads within minutes of setting up the system. Internet Dental Alliance provides dental practices with online dental marketing services such as dental practice websites, website design, find-a-dentist websites, and other dental management advice and resources.