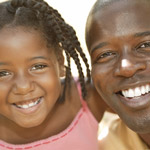 IDA's New Patient Portals are designed to do high-powered marketing for dentists so doctors can spend their time helping patients.
(PRWEB) August 04, 2012
With online dental marketing more competitive than ever, dentists need tools that make their websites stand out among the crowd. The new dental websites, or Portals, from Internet Dental Alliance, Inc. (IDA) provide much more than just a few web pages that announce the practice's address and doctors' credentials. IDA Portals offer strategic options that generate leads and convert them into patients – like an online response form website visitors can fill out to set up an appointment for a free Smile Analysis.
From the online Control Panel, dentists have the option to display the New Patient Smile Analysis page on their website. IDA designed the Smile Analysis promotion to work as a lead generation funnel on multiple levels. First, the offer page and form invites set visitors to submit their contact information to set up the appointment. From there, the dentist has the opportunity to interact with confirmation and reminder emails or phone calls. The process also gives site visitors the opportunity to extend the Smile Analysis offer to friends and family by sending them emails about the offer right from the dental practice website – so the dentist has the possibility of generating more than one 'warm' lead from a single website interaction.
"IDA's New Patient Portals are designed to do high-powered marketing for dentists so doctors can spend their time helping patients," says dental management expert Jim Du Molin, founder of Internet Dental Alliance. "Dentists have full control of which lead generation tools they use, and they're all designed to be set up within minutes!"
The Smile Analysis feature is effective because it's combined with a complete package of online tools that help dentists establish themselves as leaders in specific dental markets. IDA's New Patient Marketing Machine™ offers various packages that include turnkey Portals focused on the specific dental services dentists choose – such as general or family dentistry, dental implants, gum disease treatments, teeth whitening, etc. The packages also include listings in IDA's online dental directory network, dynamic search engine optimization, lead and call tracking, tools for social networking and mobile marketing – all designed to attract patient prospects to the Portal. Once there, tools like the Smile Analysis convert visitors into patients.
About Internet Dental Alliance, Inc.
IDA is North America's largest provider of websites for dentists and dental directories. In 2012, it completed its cutting-edge dentist marketing Lead Fire lead generation system. Based on organic geo-targeted local search strategy which is customized for each dental office, LeadFire technology automates search engine optimization, and makes it possible to generate new patient leads within minutes of setting up the system. Internet Dental Alliance provides dental practices with online dental marketing services such as dental practice websites, website design, find-a-dentist websites, and other dental management advice and resources.