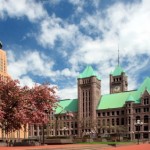 Geo-targeted web pages that includes local keywords can improve search engine results positioning.
(PRWEB) August 15, 2012
New dental marketing plans from Internet Dental Alliance, Inc. (IDA) feature automatic search engine optimization (SEO) with a focus on local search terms. The Web Portals (dental websites) are automatically optimized for the practice's primary office location as well as up to four neighboring local markets chosen by the doctor.
IDA provides additional opportunities to optimize each Portal for local SEO by adding optional web pages like the Community Information page. Its purpose is to attract local web visitors by providing information about attractions and services available in the practice's city or town. Prospective patients -- especially people who are new to the area -- benefit from the local insider information. The practice's website rankings benefit when search engines credit the practice's site for being a local authority.
"Geo-targeted web pages that includes local keywords can improve search engine results positioning," explains Jim Du Molin, founder of Internet Dental Alliance, Inc. and dental marketing guru. "IDA's unique LeadFire technology optimizes web pages both for local search terms and for specific dental markets within minutes so you can launch a new patient lead generation campaign in less than 10 minutes."
IDA recommends that dentists use the Community Information page to focus their local marketing by providing information about the county their practice is located in. Dentists can add local history, short biographies of local celebrities, directions to scenic areas, industries and large employers, and other data that's easily available from the Chamber of Commerce or the visitor's bureau.
IDA's New Patient Marketing Machine™ is a complete turnkey system of online marketing tools – including dental websites, or Web Portals -- that dentists can set up in minutes via their online Control Panel,. Three packages are designed for varying online marketing experience levels. The Starter package is an easy place to begin for dentists new to internet marketing campaigns. The Pro level is for those who are experienced in online marketing. The premium level is for practices with multiple doctors and/or multiple locations.
About Internet Dental Alliance, Inc.
IDA is North America's largest provider of websites for dentists, email patient newsletters and dental directories. In 2012, it completed its cutting-edge dentist marketing Lead Fire lead generation system. Based on organic geo-targeted local search strategy which is customized for each dental office, LeadFire technology automates search engine optimization, and makes it possible to generate new patient leads within minutes of setting up the system. Internet Dental Alliance provides dental practices with online dental marketing services such as dental practice websites, website design, online newsletters, find-a-dentist websites, and other dental advertising advice and resources.