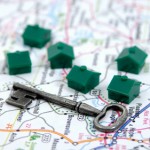 The dental marketing plans we offer go far beyond providing a conventional website.
(PRWEB) September 06, 2012
Internet Dental Alliance, Inc. (IDA) understands that the goal of online dental marketing is to deliver new local patients to the dental practice. Where generic web designers may provide a website and promise to drive traffic to it, IDA's new programs feature complete online toolkits that create a stream of high-value patients to fill dental chairs.
IDA's New Patient Marketing Machine™ programs include dental websites (Portals), dynamic search engine optimization (SEO), automated lead tracking, mobile web pages, listings in online Dental Directories and much more. The programs are designed to make it easy for dentists to launch internet dental marketing campaigns centered on the specific types of patients they choose, and that match their clinical skills. Doctors can select their primary focus area from more than 20 of the most in-demand and high-value dental services such as cosmetic dentistry, dentures, dental implants, orthodontics, wisdom teeth, etc.
To generate local leads, every page of each New Patient Portals (dental website) is automatically optimized for local search based on the dental practice address, and features geo-location data such as city name, ZIP code, county and state. In addition, each page can target up to 5 more neighborhoods, towns, cities or local areas. IDA's unique LeadFire technology makes it possible to optimize hundreds of web pages with just a few clicks of the mouse.
"Online lead generation has become a major marketing strategy for doctors who want to grow their dental practice. Many see an increase of 5 or 10 new patients every month – even up to 15 or 20," says Jim Du Molin, founder of Internet Dental Alliance, Inc. and dental marketing guru. "The dental marketing plans we offer go far beyond providing a conventional website. For example, the Web Portals are instantly customizable, and they provide market segmentation tools that allow dentists to strategically grow their practice!"
For extra local web presence, dentists who subscribe to IDA's Professional and Premium New Patient Marketing Machine™ packages will also get help setting up their Google Plus Local pages. Google dominates local search for consumers, so having the practice's Google Plus Local page properly set up and optimized is one more way to find new patients who live in the area.
About Internet Dental Alliance, Inc.
IDA is the largest provider of dental directories, websites for dentists and online dental marketing tools in North America. In 2012, it completed its unique Lead Fire lead generation system, which automates dental SEO and content marketing. LeadFire technology allows doctors to begin generating new patient leads within minutes of set up. It uses organic geo-targeted local search which is customized and optimized for each dental office. The Internet Dental Alliance provides dental practices with internet dental marketing services such as dental website design and other dental management advice and resources.