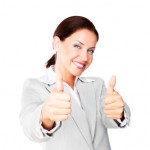 Testimonials from happy patients are one of the most effective ways you can promote your dental practice.
(PRWEB) September 23, 2012
Word of mouth dental marketing is one of the most valuable lead generation resources a dental practice can use. It's arguably more effective than any other marketing tool, and costs much less to implement. That's why the new Portals (dental websites) from Internet Dental Alliance, Inc. (IDA) have word of mouth marketing tools built into them.
"Testimonials from happy patients are one of the most effective ways you can promote your dental practice," says Jim Du Molin, former dental marketing consultant and founder of Internet Dental Alliance, Inc. "They're a powerful and time-tested way to attract new patients. That's why we make is as easy as possible for you to add them to your Portals."
Dentists can easily add the optional "Testimonials" page to their Portals from their online Control Panel. It provides a pre-formatted place to display statements from satisfied patients, which can include before and after photos of the dental work, as well as video testimonials of patients expressing their elation over the great results they received. With 24/7 access to their online Control Panel, dentists can add, delete, edit or rearrange testimonials at any time.
For dentists who may be reluctant to ask patients to spread the word about their good experiences, IDA offers a few suggestions. Dentists can psychologically prepare patients by asking for honest feedback from their dental assistants after treatment is complete. When patients are obviously pleased with the compliments they just received on their new veneers, for example, it's a good time to ask for their help by asking them to fill out a short testimonial form -- which also serves as their written consent to use it on the Portal.
For doctors who think that recording a video testimonial sounds complicated, IDA provides a simple dental video marketing tip: "Your smartphone's built-in digital video recorder makes it about as easy as it can be to capture a video testimonial," adds Du Molin. "And your IDA Control Panel's built-in tools makes it easy to post to your dental website."
About Internet Dental Alliance, Inc.
IDA is North America's largest provider of dental websites and dental directories. In 2012, it completed its cutting-edge dentist marketing Lead Fire lead generation system. Based on organic geo-targeted local search strategy which is customized for each dental office, LeadFire technology automates search engine optimization, and makes it possible to generate new patient leads within minutes of setting up the system. Internet Dental Alliance provides dental practices with online dental marketing services such as dental practice websites, website design, find-a-dentist websites, and other dental advertising resources.