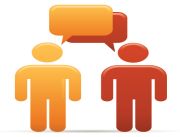 New practices may be operating with a limited budget in the current economy and it's absolutely necessary to maximize the return on investment.
Denville, NJ (PRWEB) February 15, 2012
International marketing expert, Nitin Chhoda, has helped thousands of dentists launch their private practice, but the 2012 economy presents new challenges. Chhoda's updated beginner's guide to starting a private practice addresses those issues with a three-part strategy for success.
"If you're just starting a new private practice, there are two key aspects that you need to focus on – treating patients and handling the business side of the practice," said Chhoda. "By maximizing profit right from the start, you'll be able to attain your goals."
Define objectives
Preparing a personal budget is essential and will assist new dentists in making decisions on every aspect of the practice, from its location and staff to the office software systems that will be used like dental newsletter. .Before opening a practice, new dentists need to define their ultimate goals for the practice and decide how they're going to make those aspirations a reality.
Marketing is crucial
An effective marketing plan is an essential part of any business, and it's especially so for new practices. Chhoda suggests establishing a specialty, in addition to regular procedures, and publicizing it within the local community. Demonstrate how the services of the practice will add value to patients' lives. Dentists can set themselves apart with specialties that include "painless dentistry", quick appointments, cosmetic procedures, or services similar to those celebrities use.
"Marketing is more important than ever in 2012," said Chhoda. "New private practices may be operating with a limited budget in the current economy and it's absolutely necessary to maximize the return on investment."
The cheering squad
A successful practice is a group effort. It's essential that staff act as cheerleaders and not silent spectators in the firm's success. Chhoda noted that staff members should be aware of how their actions affect the business and the value of the procedures that are offered. Staff members are an important marketing resource and every effort should be made to maintain their professional training, skills and abilities.
Chhoda's updated strategies for beginners starting a new private practice in 2012 factor in the current economy, budgets and the goals of the dentist. He noted that new practices have every chance of succeeding, provided they define their objectives, market well and have staff that advocate for the business. Clients are the key to the success of any business and with other systems in place, dentists are free to concentrate on developing a rapport with clients for enduring doctor-patient relationships.
Chhoda's office can be reached by phone at 201-535-4475. For more information, visit the website at http://www.nitin360.com.
ABOUT NITIN CHHODA
Nitin Chhoda is a licensed physical therapist, a doctor of physical therapy, and a certified strength and conditioning specialist. He's the author of "Total Activation: The New 5 Step Fitness Mantra" and "Marketing for Physical Therapy Clinics." He's been featured in numerous industry magazines, major radio and broadcast media, and is the founder of Referral Ignition training systems, Private Practice Summit, the Private Practice Formula and the Private Practice Mastermind group. Chhoda speaks extensively throughout the U.S., Canada and Asia. He's the creator of the Therapy Newsletter, along with Clinical Contact, a web-based service that boosts patient arrival rates.
###