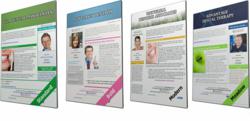 The first indicator that more staff is needed is when each professional is carrying a full caseload each week.
Denville, NJ (PRWEB) February 08, 2012
"It's a bit of a catch-22," said Chhoda. "In order to grow your practice and increase revenue, you need to be able to hire additional people. Yet, when you hire someone new, you're taking on a new expense that cuts into your bottom line."
The first indicator that more staff is needed is when each professional is carrying a full caseload each week. Depending on the size of the dental office, services offered and potential for growth, a full caseload can vary widely. Chhoda suggests a full caseload should encompass at least 40 patients per week. Consideration should be given to why the patient is being seen, the prescribed treatment and other appropriate variables when making the determination
Patients expect to be seen in a timely manner and if they're in pain, it's essential to schedule them as soon as possible. If a patient must wait more than a maximum of four days to have their dental needs addressed, it's definitely time to hire someone. When assisting dental clients, Chhoda often finds that patients are waiting up to 30 days to be scheduled for basic procedures. If a dental office can't provide routine visits any quicker, it's a clear indicator that the practice is too busy and the staff is overworked, leading to a lesser quality of care.
The need for additional staff is amply demonstrated when cancellation rates begin to climb. New patients won't be calling and regular client visits will drop. The problem could rest in the way patients are being scheduled, but in Chhoda's experience, it's a clear warning sign that the office has more work than the current staff can comfortably handle. Dentists that utilize a dental newsletter can easily discover the truth of the matter by inviting honest feedback.
Dentists ignore Chhoda's three warning signs at the risk of their practice. If patients can't obtain an appointment in a timely manner, they'll go elsewhere for their dental needs. Dentists shouldn't assume their patients will wait – they won't. One of the biggest sources of referrals is happy patients and they won't be shy about telling friends and family why they're seeking a new dentist.
Chhoda's indicators work for businesses of all types, from dental practices and chiropractic offices to physical therapy services. Patients expect a certain level of care and part of that relies on how quickly they can be seen in the office. All patients have a breaking point and dentists without the staff to accommodate timely office visits will quickly find their patient base dwindling.
Chhoda's office can be reached by phone at 201-535-4475. For more information, visit the website at http://www.nitin360.com.
ABOUT NITIN CHHODA
Nitin Chhoda is a licensed physical therapist, a doctor of physical therapy, and a certified strength and conditioning specialist. He's the author of "Total Activation: The New 5 Step Fitness Mantra" and "Marketing for Physical Therapy Clinics." He's been featured in numerous industry magazines, major radio and broadcast media, and is the founder of Referral Ignition training systems, Private Practice Summit, the Private Practice Formula and the Private Practice Mastermind group. Chhoda speaks extensively throughout the U.S., Canada and Asia. He's the creator of the Therapy Newsletter, along with Clinical Contact, a web-based service that boosts patient arrival rates.
###