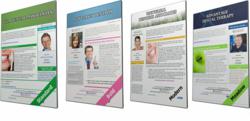 The system only takes about twenty minutes or less to get the clinic's customized newsletter up and running making the client's marketing and referral generation completely automated.
Denville, NJ (PRWEB) May 13, 2012
"This is an excellent system for dental newsletter and dentist newsletter for dental marketing" Nitin Chhoda says, founder and developer of The Instant Dental Newsletter system.
Instant Dental Newsletter is the answer for any dental practice that is unsure of the best way to market them and looking for a way to attract new patients, keep current patients and reconnect with former patients. The Instant Dental Newsletter dentist marketing is a guaranteed way to do just that.
Every month, Instant Dental Newsletter's completely done-for-you system delivers two content rich dentist newsletters that are lively, informative and that positions their client as a trusted resource for dental care without them having to write a single word. All the client has to do is implement the Instant Dental Newsletter system and when someone visits the clinic's website they fill out an online form that adds them to the email list to not only receive the bi-monthly newsletter but also gives them instant access to downloadable eBooks that educates and raises the patient's dental IQ with spotlights of the "why" of treatment recommendations. This keeps new and existing patients talking about the dental practice to their families and friends - internally referred and returning patients. Site visitors will be able to access free useful information in the form of our content generators, which can customized to fully such subjects as dental implants, how to fight tooth decay, diet and dental health, and overcoming "bad breath". The contact details are stored and can also be used to generate customized emails for appointment reminders and birthday greetings. The system only takes about twenty minutes or less to get the clinic's customized newsletter up and running making the client's marketing and referral generation completely automated.
The creator of Instant Dental Newsletter, Nitin Chhoda PT, DPT, a private practice owner and writer, understands about being too busy meeting the demands of running your practice; and that is why he has developed this completely done-for-you technology.
Instant Dental Newsletter has all of the distribution bases covered with an email generated version, a fax ready version plus one that can be printed out beautifully in full color for in-office distribution or sent to the surrounding community businesses. This is one of the fastest and easiest ways to market a dental practice. Instant Dental Newsletter is a 21st century solution to staying ahead of the competition in an ever changing dental or dentist marketing world. It gives private practices exceptionally easy access to cutting edge technology to not only build trust with existing patients but to gain the trust of those not familiar with their particular treatment mission statement.
Chhoda's office can be reached by phone at 201-535-4475. For more information, visit the website at http://www.nitin360.com.
ABOUT NITIN CHHODA
Nitin Chhoda is a licensed physical therapist, a doctor of physical therapy, and a certified strength and conditioning specialist. He's the author of "Total Activation: The New 5 Step Fitness Mantra" and "Marketing for Physical Therapy Clinics." He's been featured in numerous industry magazines, major radio and broadcast media, and is the founder of Referral Ignition training systems, Private Practice Summit, the Private Practice Formula and the Private Practice Mastermind group. Chhoda speaks extensively throughout the U.S., Canada and Asia. He's the creator of the Therapy Newsletter, along with Clinical Contact, a web-based service that boosts patient arrival rates.
###