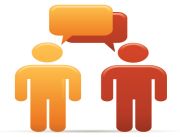 The four-point checklist provides valuable feedback from staff, helps motivate them, and alerts him to potential problems that could interfere with revenues and new staff integration.
Denville, NJ (PRWEB) February 02, 2012
"I've formulated these questions after years of testing and tweaking systems in my own business," said Chhoda. "They are the same questions I present to practice owners with which I work and aids businesses integrate new employees without a loss of efficiency."
At the end of each workday, Chhoda takes time to speak with his staff and have them answer four questions. He noted that his four-point checklist provides valuable feedback from staff, helps motivate them, and alerts him to potential problems that could interfere with revenues and new staff integration.
Daily Duties
Asking staff what they did during the day may appear simple, but it provides dentists with an accurate view of what each employee accomplished to further the goals of the practice. Answers don't have to be elaborate or deal with the minutia of the day. Learning about evaluations conducted, new patients seen, or procedures completed offer a view into the productivity of staff members. It shows practice owners where to focus their attention, how staffing may be altered for better service, and where changes in responsibilities may need to be made.
Ask the Doctor
Even in a well-run practice, employees often have concerns. Asking staff if they have questions provides dentists with the opportunity to address minor issues before they become major liabilities. Setting aside time to talk with staff about their concerns pays dividends in operations that are free of strife and focused on quality patient care, client retention and attracting new business.
Feedback is Essential
Successful practice owners don't discount the opinions and suggestions of staff. They often have valuable ideas that can save the practice money, help it become more efficient, and do things faster. Staff members often have lucrative suggestions on promotions, the use of dental newsletters, and procedures patients would like to know more about.
Planning Ahead
At the end of the day, many staff members simply shut away any thought of what the next day will bring. Chhoda advises practice owners to ask their staff what they have planned for the next day. It provides employees with a point of reference, makes them think about the next day's duties, and makes them more productive. He also noted that it's vital to maintain manuals on procedures and responsibilities. Should someone new be hired or experienced staff becomes ill, the practice will continue to run smoothly with no interruptions in service that can result in the loss of revenues.
Chhoda's four-question checklist offers valuable insight into what staff members are doing throughout the day and where adjustments may be required. A variety of helpful information can be gleaned from the daily interaction of staff with patients to provide better service and conduct procedures quicker, along with money saving measures. A few minutes spent speaking with staff on a daily basis provides dentists with peace of mind, knowing staff members are working as a team toward the betterment of the practice.
Chhoda's office can be reached by phone at 201-535-4475. For more information, visit the website at http://www.nitin360.com.
ABOUT NITIN CHHODA
Nitin Chhoda is a licensed physical therapist, a doctor of physical therapy, and a certified strength and conditioning specialist. He's the author of "Total Activation: The New 5 Step Fitness Mantra" and "Marketing for Physical Therapy Clinics." He's been featured in numerous industry magazines, major radio and broadcast media, and is the founder of Referral Ignition training systems, Private Practice Summit, the Private Practice Formula and the Private Practice Mastermind group. Chhoda speaks extensively throughout the U.S., Canada and Asia. He's the creator of the Therapy Newsletter, along with Clinical Contact, a web-based service that boosts patient arrival rates.
###