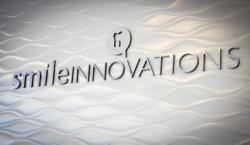 Smile Innovations accepts at their Tempe office because it is an easy and care based credit to pay for dental services.
Tempe, Ariz. (PRWEB) January 08, 2013
The Tempe based, cosmetic and family dentistry, Smile Innovations has announced a new payment option for their customers, called Care Credit. Care Credit is a new form of payment that allows customers the option to use health care based credit to pay for dental services. This service is extremely beneficial for those without dental insurance and those individuals that have used up their dental insurance benefits.
Smile Innovations accepts Care Credit at their Tempe office because it is an easy and convenient way for customers to pay for dental care. Care Credit is a credit card designed specifically for health care services and offers special financing every time the card is used. Care Credit also requires no introductory rates, no applications fees and no prepayment penalties.
The major benefit to using Care Credit is that it allows patients the ability to move forward with critical and or much needed procedures at a timely rate. Instead of waiting to save up enough money for a procedure, Care Credit gives another option for all customers at Smile Innovations.
Care Credit has been helping healthcare patients for over twenty years and has been used by over 7 million patients nation wide. Smile Innovations is dedicated to helping all individuals and families with varying income levels and strive to make it possible for all Arizona residents to get the dental care they deserve. Dr. Boyd Patummus, DMD and Dr. Linda Ma, DMD hope to achieve this mission by offering all patients Care Credit as a viable payment option.
Smile Innovations represent a new generation of dental professionals and are known for their gentle touch and expert techniques, ensuring the best dental services in Tempe. For More Information on Care Credit and Dental services visit,http://www.smileinnovation.com or call 480.820.7777.