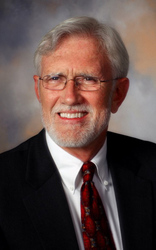 Due to the competitive advantage my staff and I created, my business not only weathered the ups and downs of the local economy but also flourished
Longview, Washington (Vocus) September 6, 2010
Transformative. Empowering. Fulfilling. Visionary. These are just some of the words used by professionals to describe the consultative services of Dr. Brad Larsen. Even during a floundering economy, Dr. Larsen is helping savvy dental practitioners build and maintain thriving businesses by means of the latest management, advertising, and financial techniques. Dr. Larsen and Roadside Multimedia invite current and prospective clients in the dental instry to explore how his company, Dentist CEO, can benefit unique practices by visiting his elegant, interactive new Web 2.0 site.
"I am convinced that today's dentists can no longer count on their clinical skills alone to be successful," writes Dr. Larsen. As recessionary pressures drive consumers to neglect their dental care or even to travel out of the country for "competitive" rates, many dentists struggle to stay afloat—especially those without an established practice in their geographical area. Dr. Larsen has not only witnessed this struggle—he lived it when Kelso, Washington, the town where he had just opened his own practice in 1979, was devastated by the eruption of Mount St. Helens in 1980.
But his business didn't just survive the local economic disaster that followed. "Due to the competitive advantage my staff and I created, my business not only weathered the ups and downs of the local economy but also flourished," he writes on his new website. Now Dr. Larsen offers dental practices that find themselves battling economic pressures the value of his own experience and expertise. His website advertises an "Executive approach to dentistry, transforming dental practitioners into dental executives, enabling them to create personal, professional, and financial freedom."
To establish a powerful presence on the internet, Dr. Larsen turned to Roadside Multimedia, leaders and veterans themselves in dental web design. Utilizing the best of Web 2.0 design elements, Roadside has produced a site that is beautiful, easy to use, and highly effective. Potential clients can learn about Dr. Larsen's background and approach, preview the techniques he uses, and read the testimonials of satisfied customers. They can also schedule consultations and speaking presentations, or contact Dr. Larsen directly with questions and comments.
Contact:
Brad Larsen, DDS, MBA
2920 Lynn Place
Longview WA 98632
360.430.8482
http://www.dentistceo.com
# # #