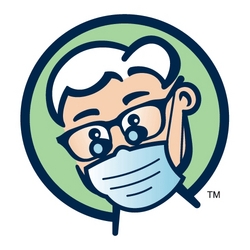 Cosmetic dentistry is all about helping people look and feel great!
Tucson, AZ (Vocus) February 8, 2010
DrBicuspid.com, the leading provider of online daily news and information for the dental community, is pleased to announce Evolve Dental Technologies' exclusive sponsorship of DrBicuspid's Cosmetics Community. The Cosmetics Community is a free, online resource focused on cosmetics news, technology, and trends for the dental professional, with daily coverage of teeth whitening, veneers, orthodontics, dentures, reconstructive surgery, and more.
Visitors can reach the Cosmetics Community through a link on the DrBicuspid.com Web page or directly at http://cosmetics.drbicuspid.com.
In both their personal and professional lives, Americans have always placed a premium on a good smile. A survey by the American Dental Association found that the majority of respondents ranked their smile as their single most important physical feature. A similar study by the American Academy of Cosmetic Dentistry (AACD) revealed that many Americans believe their teeth can influence their chances of getting a job. For these reasons and more, the AACD estimates that Americans spend about $2.75 billion dollars annually on cosmetic dentistry procedures.
"Cosmetic dentistry is all about helping people look and feel great!" said Dr. Rod Kurthy, founder of Evolve Dental Technologies. "When our patients look good, they feel more confident -- and it shows. The combination of enhancing their appearance and boosting their confidence greatly affects every aspect of their lives. What a magnificent feeling it is to know that we dental professionals have been able to, in many cases, utterly change our patients' lives for the better. We're very pleased to be a part of this community with DrBicuspid.com."
"Dr. Kurthy and his company, Evolve Dental Technologies, have been pioneers in cosmetic dentistry for many years," said Ashok Shah, president of DrBicuspid.com. "We believe that this pioneering spirit is an ideal fit for our new Cosmetics Community, and we're extremely pleased to be working with Dr. Kurthy and Evolve. We're confident that this partnership will help us fulfill our mission of providing the highest-quality dental news coverage available anywhere."
About DrBicuspid.com
DrBicuspid.com is a division of IMV, Ltd. IMV Publishing operates Web sites targeted at vertical markets within the healthcare industry. DrBicuspid.com offers original feature articles, daily news, and educational information designed for today's dental professional and dental team members. The company's AuntMinnie.com site is the premier online information, transaction, and education site for the medical imaging industry.
Contact:
Kathy Kincade
Editor-in-Chief
DrBicuspid.com
Phone: 415-908-3855
About Evolve Dental Technologies
Evolve Dental Technologies offers the KöR Whitening Deep Bleaching™ System, developed by recognized whitening science expert Dr. Rod Kurthy. The KöR system is regarded by current users as the most effective whitening system available. It provides predictable and intense whitening results, even on tetracycline-stained cases, and has solved the bleaching sensitivity issue by developing a system that protects the tooth's pulp from the bleaching agents. Furthermore, Evolve® is the first bleaching product company to refrigerate its entire line of bleaching gels from the instant of manufacture until received by the dental practice. For more information, call 866-763-7753 or visit http://www.KORwhitening.com.
Contact:
Shannon DePalma
Chief Operations Officer
Office: 866-763-7753
Cell: 949-636-7052
Fax: 949-713-0919
# # #