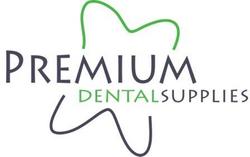 In my view, Dr. Brux® has the potential to help so many experiencing this difficult condition
Lakewood, NJ (PRWEB) May 29, 2008
A popular Italian dental innovation designed to ease the discomfort associated with involuntary teeth http://www.drbruxnightguard.com -- often referred to as bruxism -- has crossed the Atlantic and is now available in North America in four sexy colors.
Easy, fast and comfortable, Dr. Brux® is the first custom bruxism night guard designed to protect teeth from the wears of grinding. The product -- which is imported from Italy -- is now available for purchase to North American consumers at http://www.drbruxnightguard.com . In addition, the newly launched Web site -- owned and operated by dental product distribution company Premium Dental Supplies -- contains a wide range of information about the new device and bruxism in general.
"This product has been popular in Italy for a long time," said Mark Neuman, a 28-year-old, up-and-coming entrepreneur and owner of Premium Dental Supplies. "The fact that it is so reasonably priced, customizable to every mouth, comfortable, durable and available in four stylish colors makes it an attractive option."
It is also easy to use. Simply dip Dr. Brux® into hot water (six seconds), and insert it into your mouth to obtain a 'customized' night guard that fits as if it were an impression of your teeth.
"No effective pharmacological cure or therapy exists for bruxism, except preventing the damage by using a night guard 'made to measure' by the dentist," Neuman said. "Now there's Dr. Brux®, the first alternative night guard 'made to measure' at home, to give everybody the chance of protecting themselves from the effects of bruxism. It is also the only night guard to come in multiple colors and be re-moldable."
Dr. Brux® is made from a special thermoplastic material with two different hardnesses. The first is softer than the second, and stays in contact with the surface of your teeth and gums. The second creates the support needed for the grinding and non-occlusion position of the upper and lower arches.
"In my view, Dr. Brux® has the potential to help so many experiencing this difficult condition," Neuman said.
For more information or to order Dr. Brux®, make sure to check out drbruxusa.com, or the Dr. Brux® video.
About Mark Neuman
Mark Neuman is the man behind Premium Dental Supplies. The 28-year-old entrepreneur is a trendsetter in the dental industry, and is spearheading the innovative marketing effort to let the world know about Dr. Brux, the dental appliance that makes battling teeth grinding not only easy, but also sexy.
About Premium Dental Supplies
Premium Dental Supplies provides dentists and laboratories with superior impression materials and supplies. Through research, the company -- which has more than 30 years of experience behind it -- has determined the best characteristics of all available impression materials, and perfected them. The business has meticulously customized all its products to meet the high standards of today's cutting-edge technology. As customer satisfaction is the company's top priority, it will work with customers to give them exactly the product they require. Premium Dental stands behind all its products -- including the newly introduced Dr. Brux® device designed to ease the discomfort associated with teeth grinding -- and believes its materials will outperform any material used by the competition.
Contact
Mark Neuman
732-370-3332
info @ drbruxusa.com
###