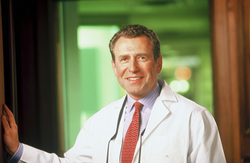 New York, NY (PRWEB) June 29, 2008
Often, it is problematic for dental patients to make many visits to the office in order to have complex procedures such as dental implants performed. This problem has been solved as Manhattan Dentist Dr. Jan Linhart now offers the convenience of immediate load implants which can be placed and restored in one visit.
Dental implants are one of the most exciting innovations in dentistry over the past 20 years. These medical devices are the ideal solution for replacing lost teeth and achieving a natural and aesthetically pleasing smile. They also eliminate the need for costly and painful dentures or bridges. In addition, dental implants help prevent the bone loss that is a common symptom of tooth loss.
The advanced technology of these state-of-the-art dental implants is extraordinary, but coupled with the expertise of Dr. Jan Linhart and his knowledgeable colleagues, the experience and results are truly astonishing.
With the assistance of experienced periodontal surgeon and Associate Professor at the NYU College of Dentistry, Dr. Bobby Ghalili, Dr. Linhart is able to have implants placed and restored without delay. Dr. Ghalili positions an implant, and if the conditions are right, Dr. Linhart can then set a temporary crown on that implant in the same visit, allowing the patient to arrive with a missing tooth and go home with the best tooth replacement that medicine can offer!
The process of dental implant integration into the mouth involves multiple steps. First, an entrance hole is drilled in the bone where the implant is to be placed (unless a hole already exists due to a recently extracted tooth). Then, the titanium implant is carefully screwed into the hole to act like a natural tooth root. The natural bone will eventually grow around the implant, a process called osseointegration. Osseointegration can also be assisted using a bone graft, or ground up bone that can be purchased to help the implant integrate. Once properly placed and supported by bone, a crown can be placed on the dental implant. When completed, the dental implant and crown act in the same way a natural tooth would in regard to eating, aesthetics, and comfort.
Dr. Jan Linhart, DDS, practices restorative dentistry in New York City and attracts patients from around the world. Come by our Park Avenue office to inquire about our implant dentistry procedures and other state-of-the-art dental services that we offer, including dental implants, laser tooth whitening, and more.
###