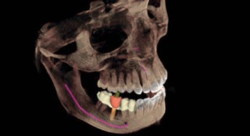 Please call 480-820-777.
Reserve your seat today
Tempe, Arizona (PRWEB) April 07, 2013
Smile Innovations will be hosting a free dental implant seminar on (Monday, May 6,2013) for all clients and Valley residents that are interested in learning more about the dental implant procedure. The event will highlight the benefits of dental implants and how it can help save time and money. There will also be an opportunity for guests to meet the specialist to ask questions and become more educated on dental implants.
A complimentary gift will be offered for those that attend. Please call 480-820-777.
Reserve your seat today, space is limited.
Dental Implants are small screws that replace the root of a tooth and restore the physical appearance and function of the tooth. Implants are integrated into the jaw and naturally bond with your mouth. Dr. Boyd Patummus, DMD and Dr. Linda Ma, DMD are proud to use the Galileos Implant Software with 3D because it makes placing the implant more predictable. the Galileos Implant Software uses colored visualization of the nerve canal and shows depictions of the bones in all dimensions, allowing precise, accurate and successful placement of the implant.
At Smile Innovations, Dr. Boyd Patummus, DMD and Dr. Linda Ma, DMD combine exceptional dental education, extensive clinical experience and long-standing personal dedication to improving their clients dental health. Smile Innovations is equipped with the latest in dental technology and strive to make every dental visit efficient and comfortable.
For More Information on the Dental Implant Seminar and Smile Innovations visit, http://www.smileinnovation.com or call 480.820.7777.